In this week's round-up of motorsport news and gossip, Bird and Sims take early wins in Formula E, VW commits to a fully-electric future, Jenson Button is unstitched by technical faults in Baja and Nascar champion Jimmie Johnson signals his retirement.
We also name the week's rising star, and highlight some of the greatest machinery ever to enter a motor race.
Bird and Sims fly in Formula E
British racers Sam Bird (Envision Virgin-Audi) and Alexander Sims (BMW Andretti) took victories in the opening two rounds of the Formula E season in Saudi Arabia. Sims now leads the points. Series newcomers Porsche and Mercedes showed decent form, with three-time Le Mans winner Andre Lotterer and ex-McLaren Formula 1 racer Stoffel Vandoorne finishing second and third for the respective marques in the opening race.
VW's electric vow
Volkswagen's motorsport division will only pursue fully electric projects in the future. The firm will continue with its 671bhp ID R prototype, which has set records at Pikes Peak, the Goodwood Festival of Speed and the Nürburgring, and will also develop production-based electric motorsport concepts based on its MEB platform.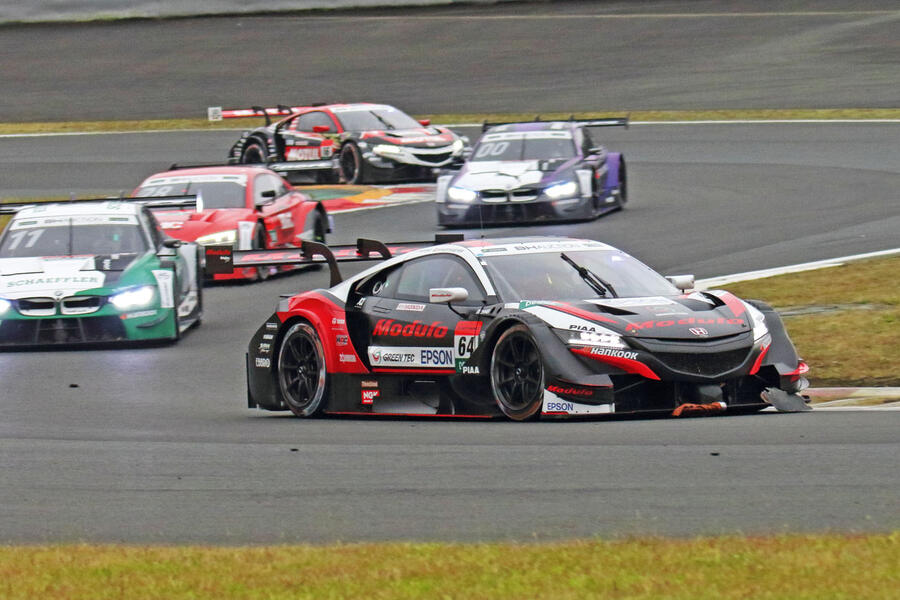 Button's Baja breakdown
Former F1 champ Jenson Button found himself stuck in the Mexican wilderness for 17 hours after hitting trouble on his first attempt at the Baja 1000 off-road race. Button was competing in a trophy truck, but was sidelined after a differential breaking. "A life experience but not the one I expected," said Button.
Zandvoort's banking
Zandvoort will host the Dutch GP for the first time since 1985 next year, with the circuit undergoing an extensive revamp to house the modern F1 circus. That will include banking the final corner, with track officials now revealing it will be angled at 32deg – making it roughly twice as steep as the corners of Indianapolis.