They wanted to use a Ford Mustang originally, you know. Ford, which won Le Mans outright in 1966 with the GT40, thought it would be lovely to return there, 50 years later, and win again. Senior Ford people reckoned that a Mustang, entered in the road-car-based GTE category, would be the perfect 'halo' global sports car to make a splash.
Trouble is, the Mustang is sufficiently big that it was once described on these pages, by a colleague with a sharper grasp of similes than me, as a car that "straddles British driveways like a killer whale stranded on a toilet cistern". And killer whales don't make very good race cars because their large frontal area creates more drag.
There are race regulations to partially offset this: endurance racing series employ a formula called Balance of Performance, which allows big cars to make more power than small ones to overcome the slipperiness deficit. But Balance of Performance can only do so much and wouldn't, Ford's engineers reasoned, let the Mustang be competitive.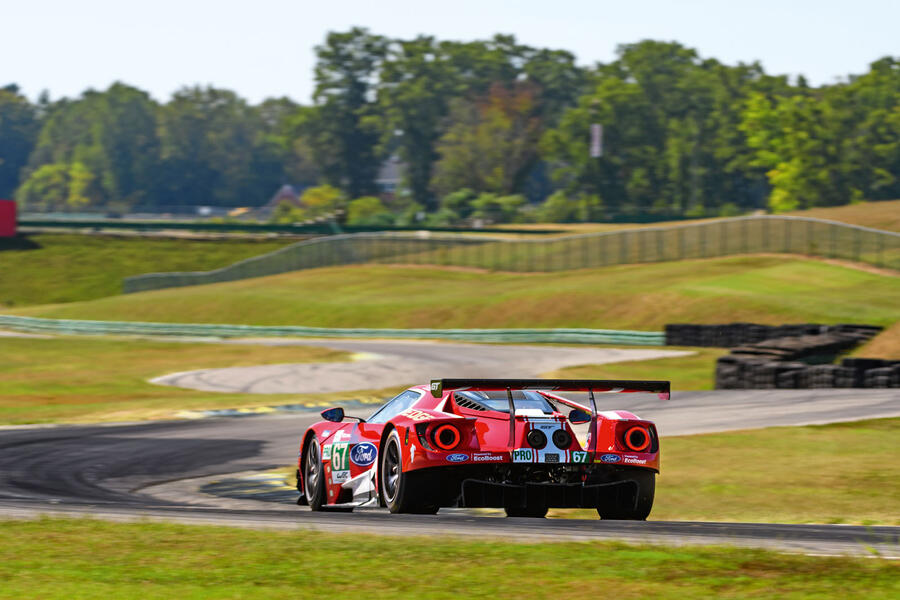 Yet there has to be some kind of road car, delivered to customers before the end of the same year the car is raced. So Ford's engineers discreetly started working on something, in a basement, only presenting it to executives once they knew it was a valid proposition. Ford did already have form when it came to recreating the GT40, after all…
And so in late December 2016, a few of those Ford executives took delivery of their own road-going Ford GTs, a homologated road car that had, in race form, won Le Mans' GTE class six months earlier, 50 years to the day after the GT40's win. Job done.
Honestly, though? Road car shmoad car. Every other GTE contender is road car first, race car second. The GT was made from the ground up to win at Le Mans, and that shows on the road. Two occupants sit so close together that they might as well be in a Caterham and, if the GT40 was so called because it sat 40 inches high, this is still low enough to be called the GT41.8.
We drove the road car but Ford was reluctant to let it out on comparison tests or have its lap times recorded, because they wouldn't be on circuits where it was at its best: anywhere that included a Mulsanne Straight. While an intriguing car, and fun in its way, it always felt like the full GT experience would be found elsewhere.