Ford has unveiled a track-only evolution of its Ford GT supercar, with uprated power of 700bhp, aerodynamic enhancements and chassis tweaks.
Developed by Ford Performance and engineering partner Multimatic, the Ford GT MkII is described as "unleashing the next level of Ford GT supercar performance".
Ford's chief product development boss Hau Thai-Tang said: "It's the closest owners can get to the Le Mans-winning performance and exhilarating feeling of crossing the finish line in the Ford GT race car."
The limited-edition model has been developed for track use outside of competition, meaning it is not bound by any motorsport regulations.
Only 45 units will be built, priced from $1.2 million (£952,750). Last year, Ford increased production of the standard GT from 1000 units to 1350 in order to meet demand, with 100 examples initially allocated to the UK.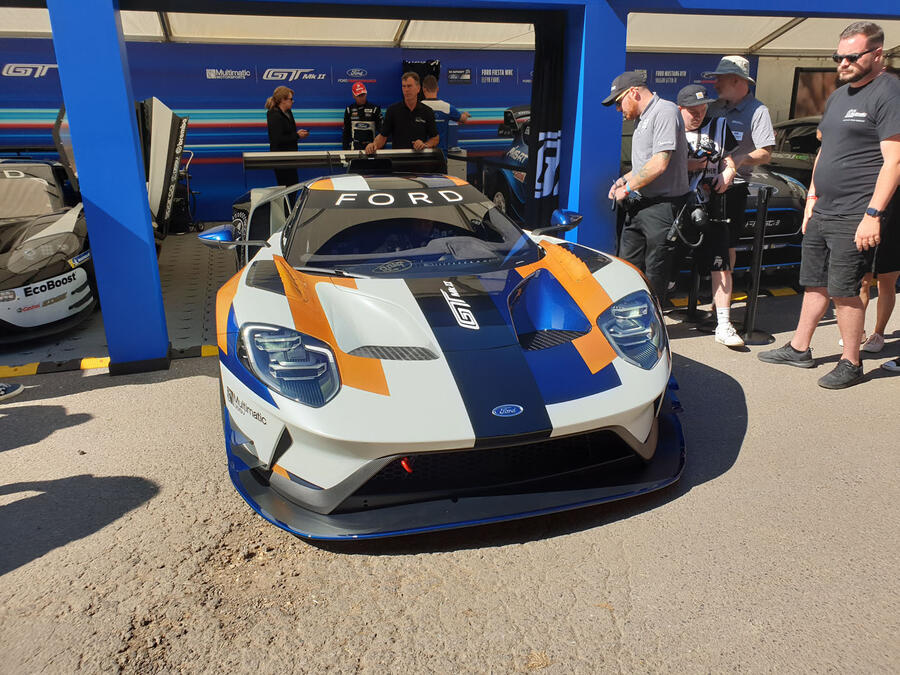 The GT MkII's 3.5-litre V6 Ecoboost engine has been uprated and now produces 700bhp, up from 647bhp in the road car and 493bhp in the firm's GTE Pro Le Mans racer.
Aside from changes to the powertrain, the most obvious differences from the standard model come in the form of aerodynamic enhancements and chassis tweaks.
Downforce at the rear is said to be significantly enhanced over the road-going GT, courtesy of a new spoiler and diffuser, and is balanced out at the front with the addition of a prominent lower splitter and dive planes. Overall, the GT MkII generates a claimed 400% more downforce than the standard car.
Underneath, the track car loses the GT's hydraulically assisted adjustable suspension system, allowing for a weight saving of more than 150kg. In its place, Multimatic has installed its high-performance DSSV (Dynamic Suspensions Spool Valve) dampers all round, which work in conjunction with a lowered and fixed ride height to improve handling and maximise aerodynamic efficiency.