The entrants list for next year's British Touring Car Championship (BTCC) has been released, confirming that all 32 driver slots have been filled by 17 teams.
Reigning champion outfit West Surrey Racing (WSR) returns with three BMW 125i M Sports and a new signing - 2013 title winner Andrew Jordan - in its ranks, while BMR brings the most cars to the championship's grid again, with four Subaru Levorgs.
Autocar renews media partnership with British Touring Car Championship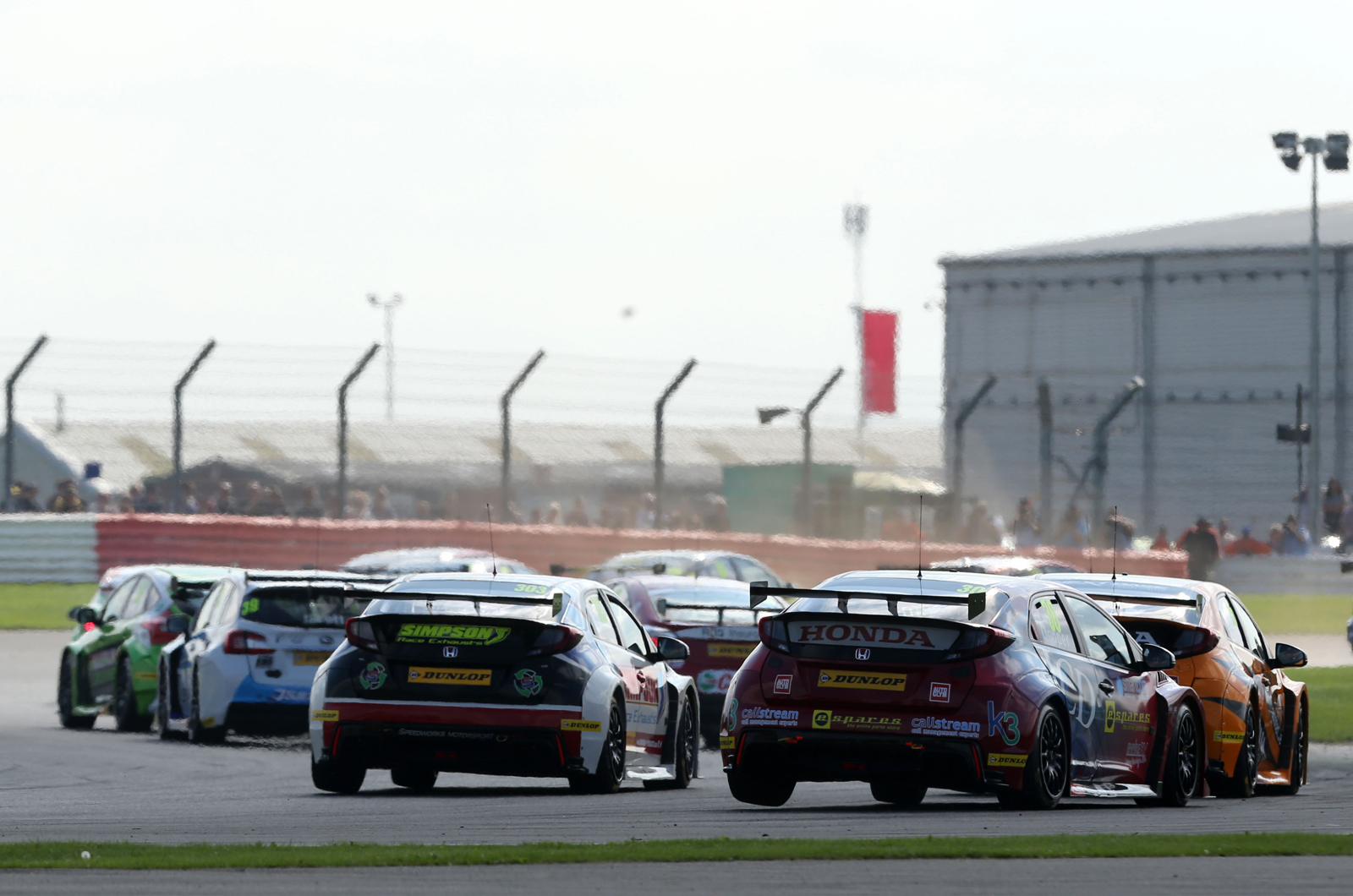 Motorbase expands to run three cars, filling the grid slot left by the departing Welch Motorsport and its Proton Persona. The new Vauxhall Astra pairing of Power Maxed Racing fills the space left by BKR and its departing Volkswagen CCs.
Driver's champion Gordon Shedden stays put at Team Dynamics Motorsport with Matt Neal, and the rest of the field also returns unchanged, as shown below.
The 2017 BTCC championship will kick off at Brands Hatch on 1 April.
Entrants list and number of cars fielded:
AmD Tuning 2 Audi S3 saloons
BMR Racing 4 Subaru Levorgs
BTC Norlin Racing 2 Chevrolet Cruzes
Ciceley Motorsport 1 Mercedes-Benz A-Class
Eurotech Racing 2 (TBC)
Handy Motorsport 1 Toyota Avensis
Laser Tools Racing 1 Mercedes-Benz A-Class
Maximum Motorsport 1 (TBC)
Motorbase Performance 3 Ford Focus STs
Power Maxed Racing 2 Vauxhall Astras
Simpson Racing 1 Honda Civic Type R