Andrew Jordan has signed a two-year contract to race for the West Surrey Racing British Touring Car Championship team from the start of next year.
The 2013 BTCC champion and reigning independent champion joins 2016's top-ranking team to drive one its BMW 125i M Sport racers (pictured in 2016 spec below). He leaves the Motorbase team and its Ford Focus ST, where he ended this year's season eighth in the standings.
Jordan, aged 27, brings with him experience from 16 race wins and 53 podium finishes. His 2013 title is joined by three independent titles (the class for drivers competing in non-manufacturer teams).
WSR has won five overall BTCC titles and nine independent championships, meaning this new driver/team pairing is one of the strongest on the 2017 grid.
Jordan said after the announcement: "I've been very impressed by what I've seen of the way WSR operate and am sure that we can be right at the sharp end throughout the 2017 season.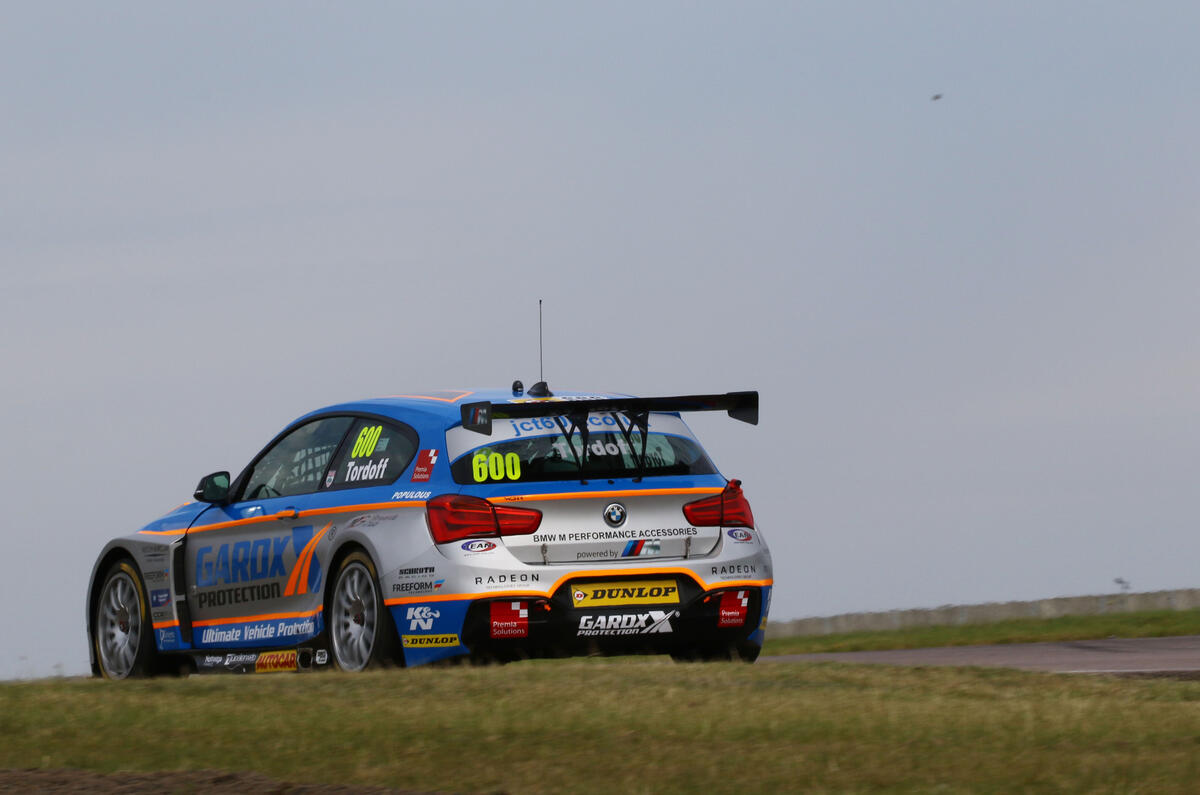 "I've never raced a rear-wheel-drive car in the BTCC, but the BMW has proven to be one of the best cars on the grid and I'm looking forward to learning plenty over the winter."
WSR team principal Dick Bennetts added: "Andrew is one of the fastest and most successful drivers in the BTCC and, crucially, knows how to win a championship.
"Being able to announce this exciting news in November enables us to make the best possible use of the time available between now and the start of the 2017 season and kick off our winter testing programme with Andrew before the end of the month."