The Mercedes-AMG F1 W08 has been revealed at Silverstone with EQ Power+ branding, which is a new brand that'll be used on future AMG performance hybrid road models.
Drivers Lewis Hamilton and Valtteri Bottas posed next to their title-defending Formula 1 racer, which looks drastically different from last year's fastest car due to new regulations.
Like the rest of the grid's new runners, the F1 W08 is wider, lower and more aggressive-looking than its predecessor, with wider tyres. It features ultra-slim side pods and a larger floor with innovative use of airflow along its outer edges, that feeds into louvres.
Opinion: Watch Bottas - he can beat Hamilton
The bargeboards lead into three-part slats which direct the air along the side of the car. The mirrors also sit beside new arms, highlighting the complexity of the 2017 car's aerodynamic design.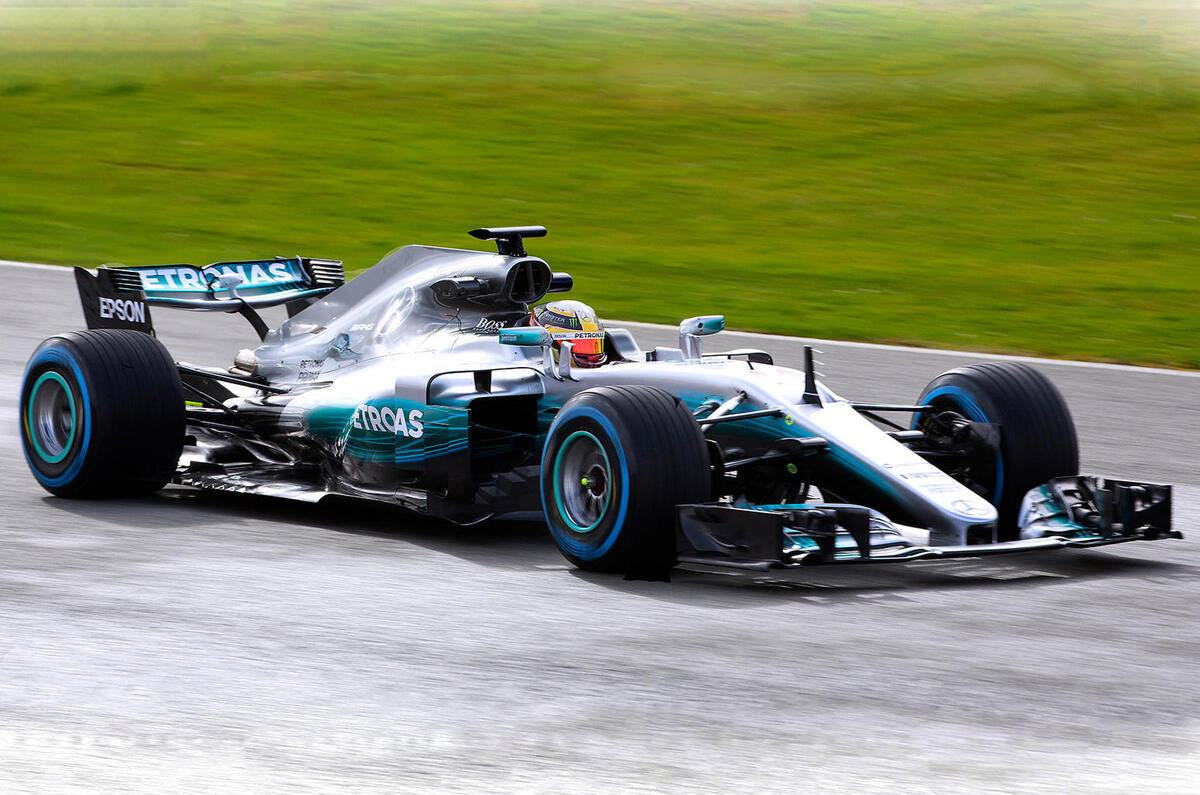 Behind the car's airbox, Mercedes has opted for a slim strip rather than a shark fin as seen on other 2017 cars like the Williams FW40. It has also given the car a clean nose design, as opposed to the protuding thumb shape rivals have employed.
The F1 W08's hybrid powertrain reamins a 1.6-litre turbocharged V6 engine mated to a hybrid electric system, but incremental improvements will undoubtedly have been made compared to the drivetrain of last year's F1 W07.