When Williams pulled the wraps off its wider, lower and sleeker FW40 challenger this morning it confirmed 2017's Formula 1 cars will look like proper racers again.
Gone are the awkward, lanky proportions of the post-2009 era cars, and in their place is a shape that harks back to the 1990s when F1 cars were cool and the sport was almost gladiatorial.
Along with the dimension change, the FW40 gains angled front wing and fins on its sidepods. Larger bargeboards, vertical slats and a bigger floor show that this car will work the air a heck of a lot harder than last year's FW38, and wider rubber will mean mechanical grip is also boosted – key in ensuring cars can still follow each other closely.
The results should make for higher speeds through the corners, more G-forces for drivers to contend with and cars that are even more of a handful to drive. Drivers will have their work cut out, both physically and mentally. This is all good news.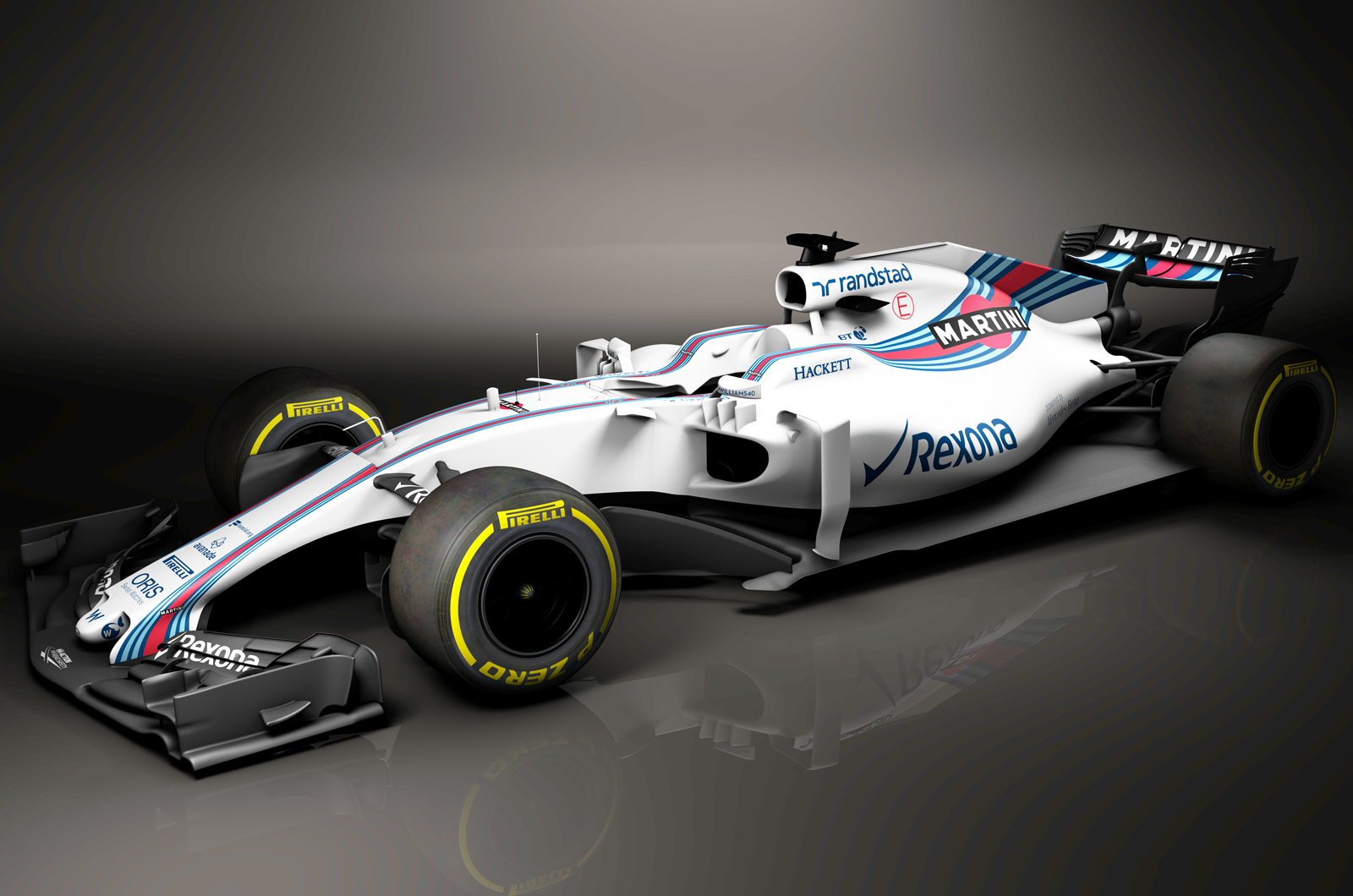 Formula 1 had, in my opinion, lost its edge through recent years. Drivers were looking more like jockeys who were over-trained to drive cars that lapped 4-5sec slower than the mighty V10-era monsters. Fernando Alonso said the cars weren't spectacular to drive anymore. Fans were no longer watching drivers strain themselves to their absolute physical limit. Formula 1 had lost its mojo.
If, as the championship's big bosses have suggested, this year's cars are 4-5sec a lap quicker and still be able to race wheel to wheel, F1 will be both entertaining and awe-inspiring. Lap times to rival the cars of the early noughties but racing that contrasts the processions of that period - this is what the longstanding fans of Formula 1 have been asking for.