Valtteri Bottas will give Lewis Hamilton a run for his money this year.
The new Mercedes signing promises to do his talking on the track. He is not fazed when asked about his chances against three-time champ Hamilton and remains cool, calm and quietly confident at the W08 launch.
"It's up to me to perform," he says. "The team is expecting me to perform, to be on the level of the car and to be able to fight with Lewis. And that is my thought also."
It's easy for a driver to talk the talk, only to falter at the opening round. But Bottas has such a relaxed demeanour – typical of many Finnish racers – that it's clear he truly believes in his own ability, even when it's about to face one of the sport's biggest stars.
"It's not an advantage to have started [with a new team] so late," he admits, "but I trust my talent."
Bottas is a wise head on young shoulders. He may only have four seasons of F1 experience to Hamilton's (pictured below) 10, but throughout his career the 2011 GP3 champion has beaten more experienced teammates - Felipe Massa included - and kept himself clear of off track politics. The latter may be especially useful in 2017 – just ask Nico Rosberg.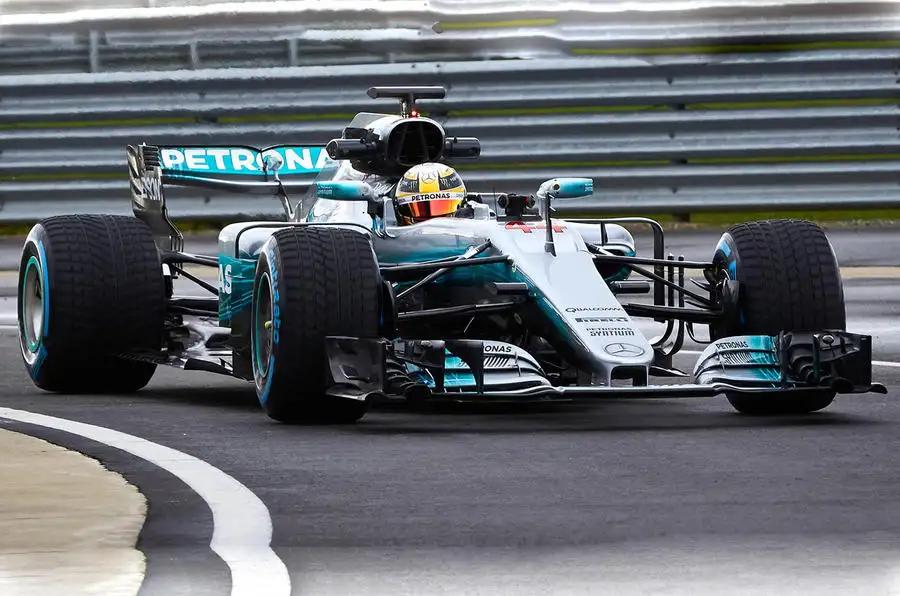 Bottas enters this season in what is likely to remain the car to beat - something that will see the spotlight shine firmly on him come the opening race in Australia. Yet he also finds himself in familiar territory, racing under a one-year contract. He's proven before that he can handle the pressure of uncertainty this situation brings.
"If I didn't think I couldn't be quicker than Lewis I would stay at home," he says. "I'm ready for my first win. Hopefully the car will be good and that will be possible sooner rather than later."
Lewis will, of course, be Bottas's toughest competitor. The Brit says he's faster than ever and is clearly back in a strong headspace after a lengthier break than normal. He says he wants Bottas "to be his best," and is raring for a new challenge.