Pricing for the all-new Mitsubishi Eclipse Cross has been revealed ahead of its UK sales launch in January 2018. The rival to Nissan Qashqai will be priced from £21,275.
The all-wheel-drive SUV has coupé-like styling inspired by the XR-PHEV concept of 2015 and will sit between the ASX and Outlander models in Mitsubishi's line-up.
This means the Eclipse Cross will go up against cars such as the Skoda Karoq and Seat Ateca. The car's starting price places it £1980 above the Qashqai, £400 above the Karoq and £2935 above the Ateca.
The Eclipse Cross range is split into three trim levels: 2, 3 and 4, with a reversing camera, Bluetooth, Apple CarPlay and Android Auto, cruise control, heated door mirrors and 16in alloys standard from the ground up.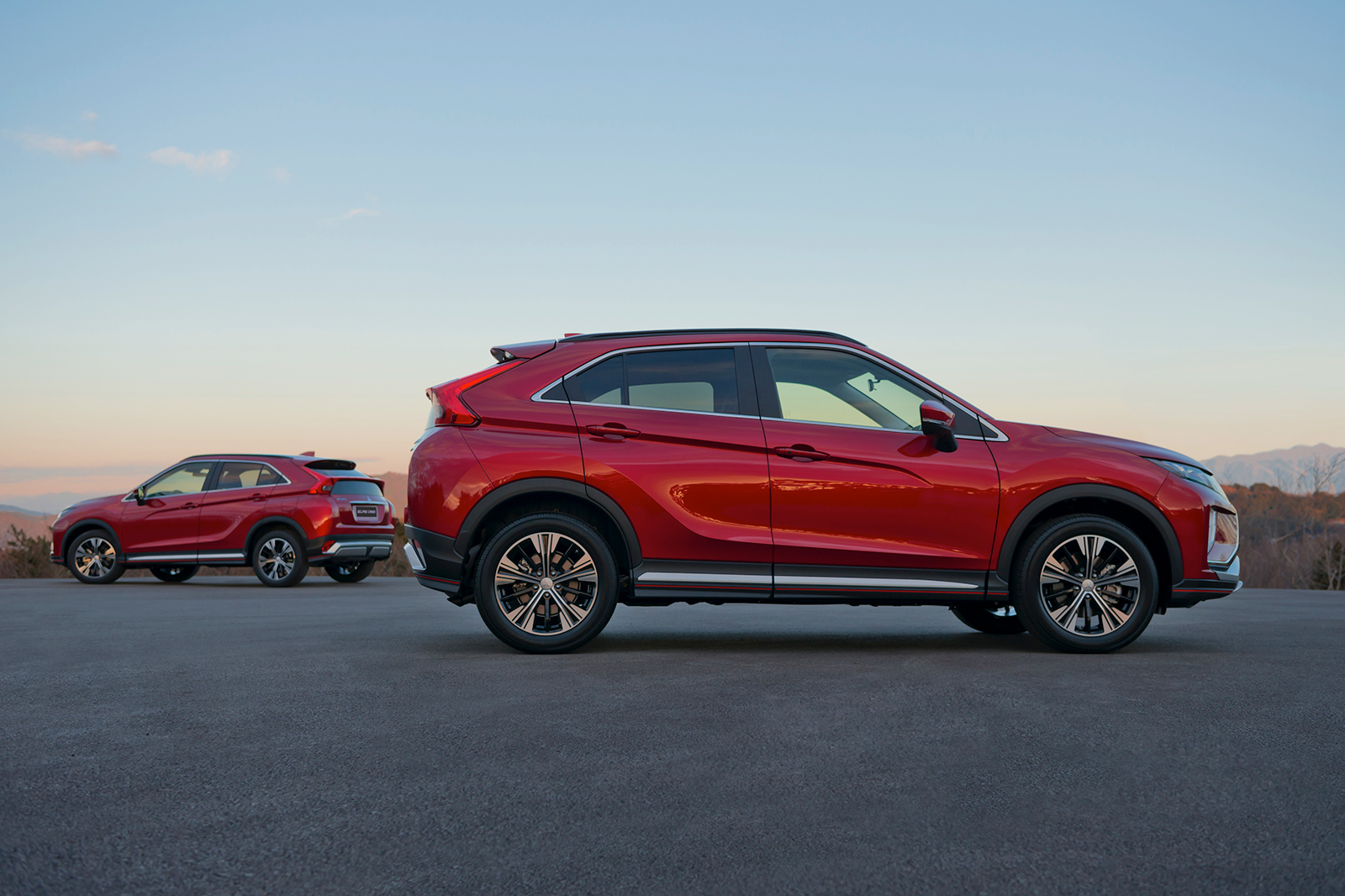 3 trim starts £1300 higher than the entry-level 2, while 4 is £2400 above this. Four-wheel drive is only available on automatic-equipped cars and commands a £1500 premium on 3 spec, on top of the £1275 for the automatic 'box. Cars equipped with four-wheel drive get three traction control settings, with Auto, Snow and Gravel modes available. 
A First Edition, limited to 250 cars, initially tops the range, at £26,825, rising to £29,750 with four-wheel drive and an auto gearbox. 
Although the plug-in hybrid Outlander PHEV has been a success, Mitsubishi has been left behind in the SUV boom, with cars such as the Qashqai far outselling its offerings.
Mitsubishi now has a new boss in Carlos Ghosn after he left Nissan to take the helm, so a wave of new models is expected. In the short term, the Eclipse Cross will need to do much to boost sales in a growing market before the Japanese manufacturer's future plans are revealed.
The Eclipse Cross will have the option of two engines: a new 1.5-litre turbocharged petrol with a new CVT transmission that is said to feature an eight-speed Sport Mode manual override and a 2.2-litre diesel, which is said to be specifically modified for the Eclipse Cross and comes with a new eight-speed automatic transmission.