Hyundai has unveiled an i30 N 'N Option' show car version of its hot hatch to highlight a forthcoming range of customisation features being developed by its performance division.
The Korean firm says the machine, displayed at the Paris motor show, is a "vision of possible future N accessories". Hyundai will launch an N Option range of custom features for its N division models in the near future.
The i30 N 'N Option' car features 25 different exterior and interior personalisation options. Exterior features include a range of new exterior parts including a carbonfibre rear wing, a carbon hood with integrated air vents, quad mufflers and a new grille.
There are also new 20in rims with semi-slick tyres, and a new matt paint colour developed purely for the show car.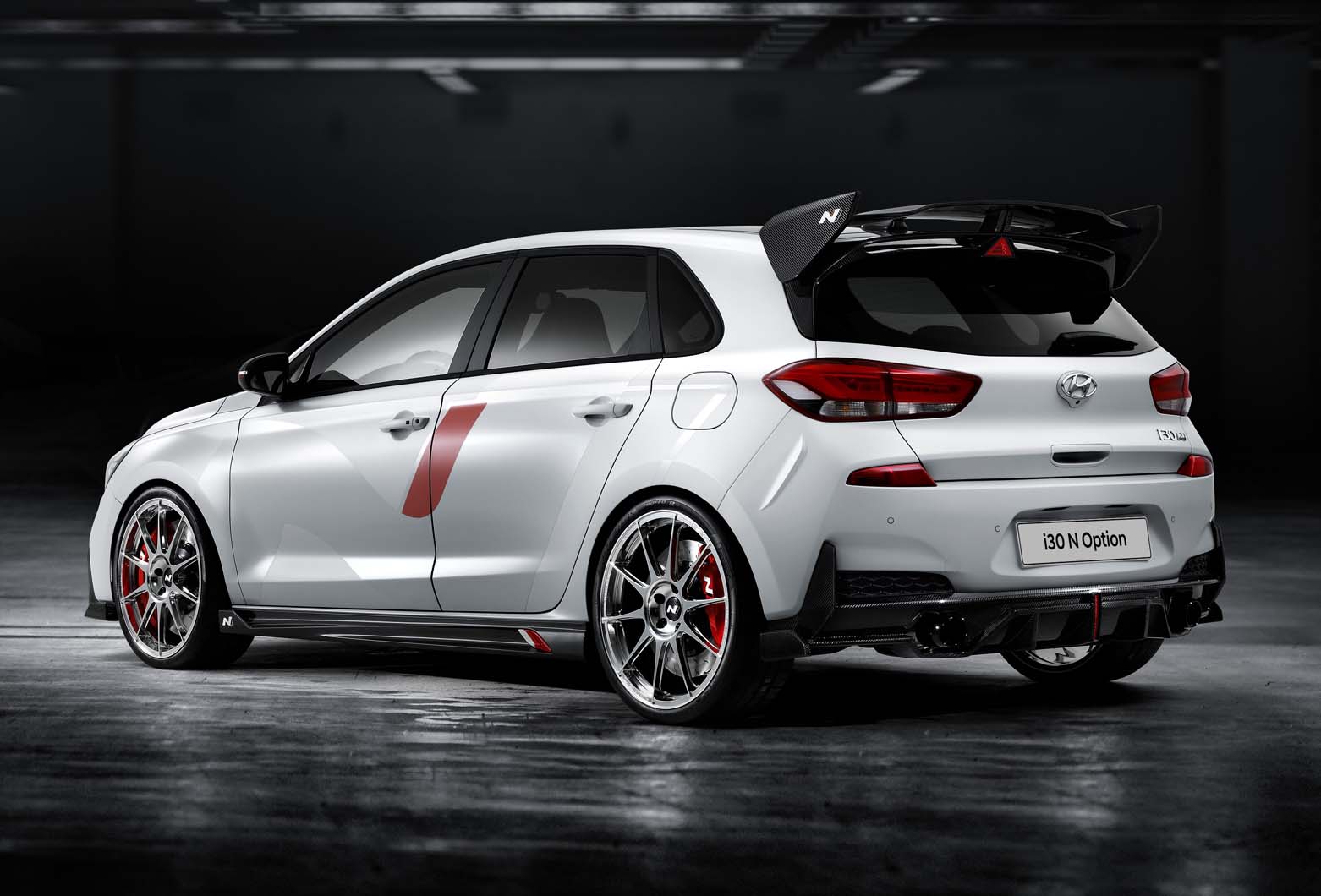 Inside, the machine features black carbon accents on the dashboard and other areas, new pedals and Alcantara coverings on the steering wheel, upper dashboard and bucket seats.
The N Option range is the latest expansion of Hyundau's new performance brand. It has already launched an N Line trim level for the standard i30, which will likely expand to other models in the future.
As well as the 130 N 'N Option' show car, Hyundai's Paris stand features its second European market N model: the i30 Fastback N.
Read more
Paris motor show 2018: live news and updates
Analysis: how Hyundai's N division s preparing for its halo car