The next Porsche 911 GT3 will be innovative with its suspension system but retain rear-wheel drive and most likely a naturally aspirated engine without any hybrid assistance, according to Porsche GT boss Frank Walliser.
Speaking at the Los Angeles motor show, where the new 992-generation 911 has been revealed, Walliser said that his department "has some really cool ideas on the GT side for suspension". "There's more potential again, and it will be very much a GT3", he said.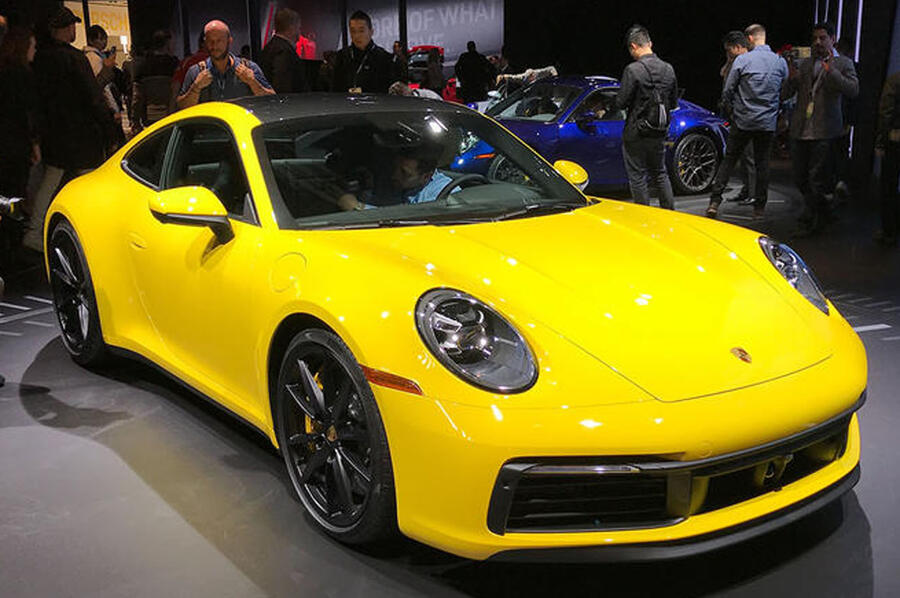 The next GT3 will arrive around a year after the launch of the standard 911, meaning a 2020 on-sale date is likely. Walliser hinted that it would retain a naturally aspirated engine and not adopt four-wheel drive, giving Porsche a key point of difference still when rivals have gone with one or both of those technologies.
"We've discussed four-wheel drive, but with a rear-engined concept it has a different impact than on a front-engined or mid-engined car," said Walliser.
New Porsche 911: eighth-generation sports car revealed
"Part of the GT cars is that they're raw, they're lightweight; four-wheel drive gives you something in the wet but adds 50kg, and you lose some of the fuel capacity of our 90-litre tank.