The Landwind X7 has been facelifted for the first time since its reveal caused outrage for its similarity to the Range Rover Evoque. 
Unveiled at the Guangzhou motor show, Landwind's most famous model now looks less like the Evoque on which its design was so clearly based. However, it is not known whether the brand has succumbed to global pressure about the design or if the refresh was already planned. 
Guangzhou motor show 2017 report
On top of the new look, the X7 has a new 158bhp turbocharged petrol engine, according to CarNewsChina. It joins the 187bhp 2.0-litre unit, which is currently the only engine available.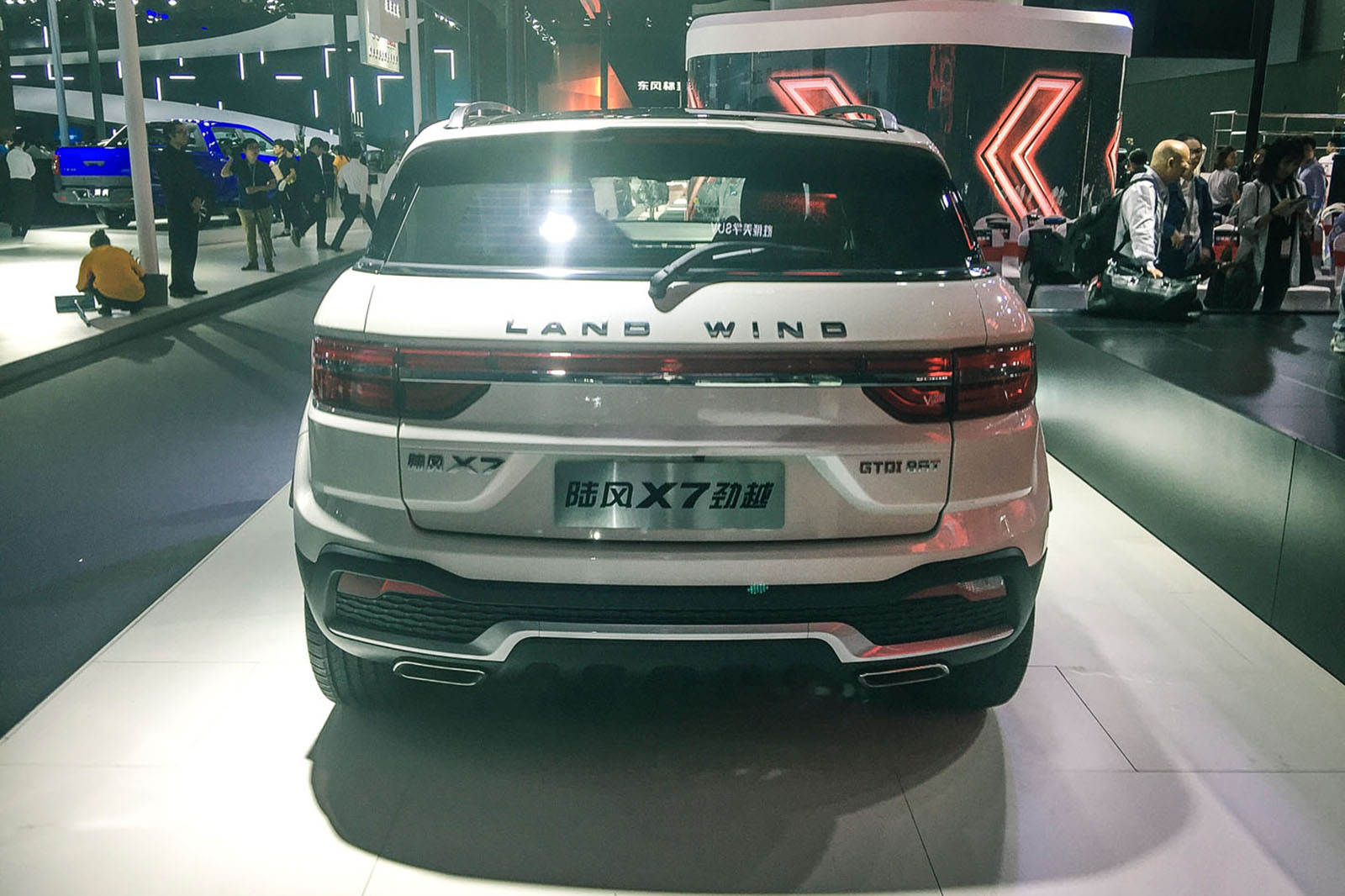 Elements of the Range Rover Evoque remain, but the lower front bumper and styling cues at the rear in the pre-facelift X7 have been tweaked. A chrome bar replaces the black plastic panel above the numberplate, for example.