The Goodwood Festival of Speed is huge, with all manner of incredible machinery on display – both on the manufacturer stands and going up the hill.
Our team of writers and photographers are scouring every corner of Lord March's estate to bring you all the action from the Festival. We also asked them to pick out their own personal highlights.
You can read them here, and keep checking back - we'll be adding more as the event progresses.
Goodwood Festival of Speed 2017 - updates, photos and live video
Goodwood Festival of Speed 2017 - day one picture gallery
Our highlights
Matt Saunders - Jaguar XE SV Project 8
Jaguar's Project 8 is a proper geek's performance car: it had life and momentum behind it long before it was drawn by a designer. And isn't it great they have the confidence to make it? A £150,000 XE likely to be viewed by those who just don't understand how special its construction and specification is as an utterly mad idea. The handbuilt Jaguar returns.
James Attwood - The paddock in the morning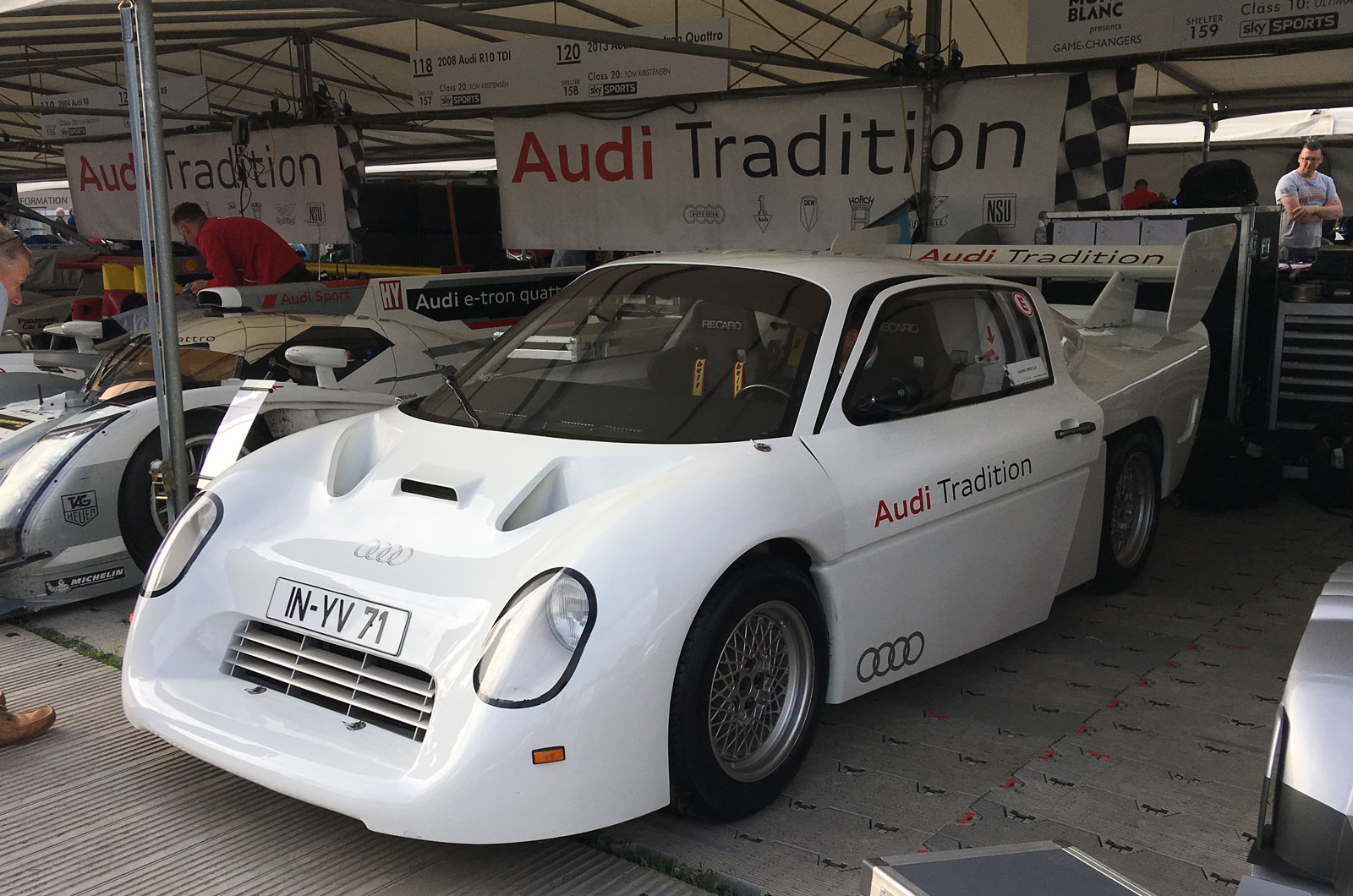 Top Goodwood tip: set your alarm for stupid o'clock and get there early. You'll miss the traffic, and you can wander the paddock as covers are pulled off cars and engines warmed up. The howl of a Group S Audi Quattro and bark of a Chevrolet Lumina NASCAR, among countless other exotic notes, will soon help wake you up...
Steve Cropley - Bernie Ecclestone sculpture
My big show moment happened straight away: clapping eyes on Gerry Judah's huge installation outside Goodwood House, celebrating the life of Bernie Ecclestone. I had expected a monument showing a silver-haired bloke with glasses, perhaps not as tall as in other years. Cars are from Bernie's own collection, and hardly ever see the light of day.