The new Jaguar XE SV Project 8 will run at this week's Goodwood Festival of Speed as "the most track-focused, road-going, uncompromised performance car that Jaguar has ever made" - according to Jaguar Land Rover Special Operations boss John Edwards.
The £149,995 Project 8 is a heavily modified, track-biased reworking of the XE saloon that has been designed to reach 200mph. It is the second 'Collector's Edition' model produced by JLR's Special Vehicle Operations division and the first to be built entirely at the SVO division's Technical Centre near Coventry.
Q&A: John Edwards on the XE SV Project 8
When developing the Project 8, SVO's goal was to produce the quickest and most powerful road-going car that Jaguar has built.
The Project 8 is powered by a highly tuned version of JLR's 5.0-litre supercharged V8 petrol engine. Development work on the supercharger has boosted the engine's output to 592bhp, allowing an estimated 0-60mph time of 3.3sec. That power is delivered through Jaguar's four-wheel drive system and a recalibrated version of the firm's eight-speed Quickshift gearbox, which has been refined to reduce the shift time to 200 milliseconds using a 'pistolshift' lever.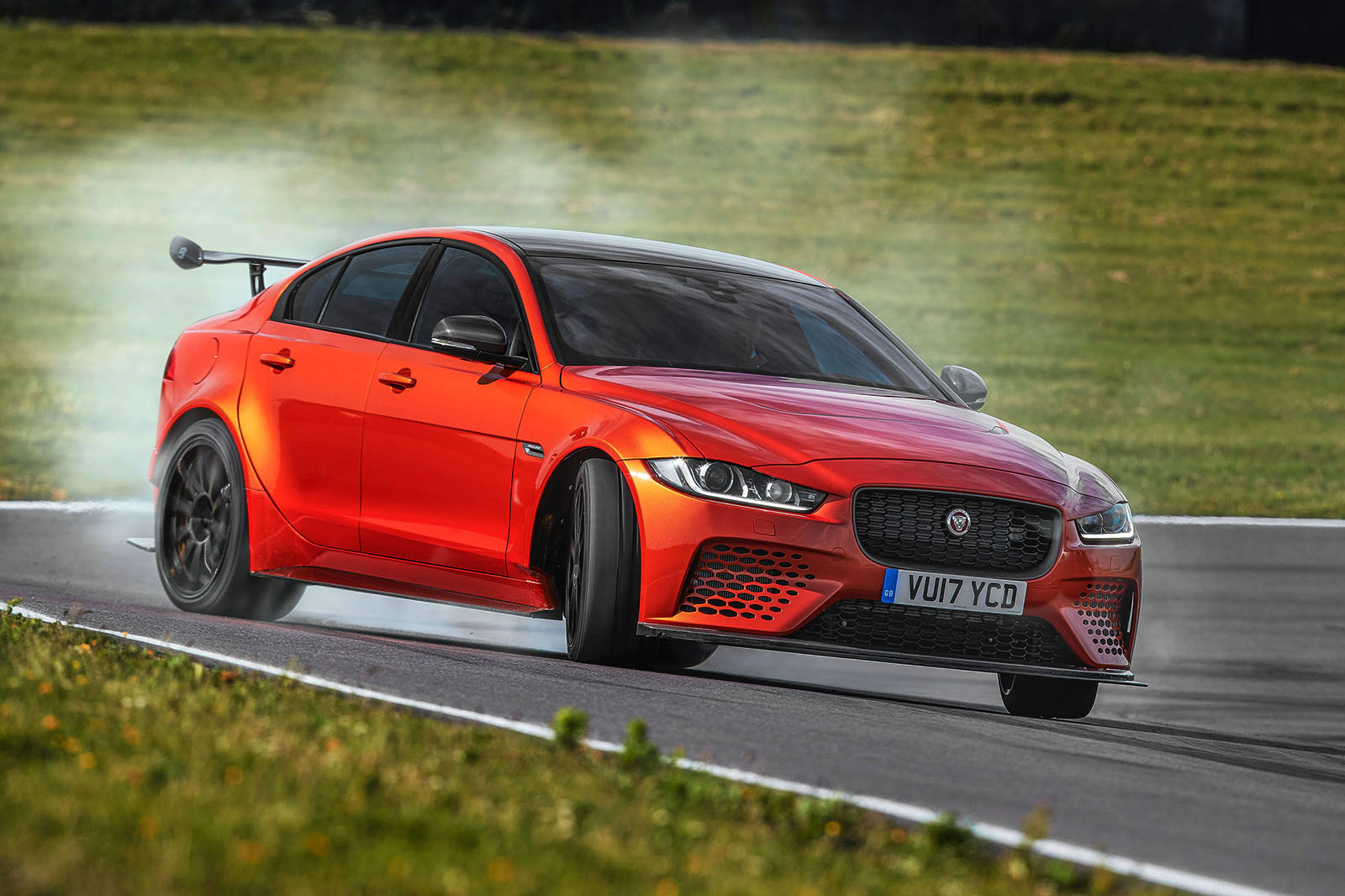 Comment: the super-saloon racer that will never be
As well as the 200mph target — 45mph more than the fastest production XE — the Project 8 was also tasked with an ability to set competitive lap times on a racing circuit, although the firm hasn't publicly specified a time target for any given circuit.
SVO started developing the Project 8 last August and the car that will run at Goodwood this week is the second development version. The aim is to have the car signed off around September, with deliveries starting in May 2018.