Renault is plotting the reinvention of urban transport with the launch of an autonomous vehicle that, it says, could become a "future icon" in cities.
Previewed in a new EZ-Go concept at the Geneva motor show, Renault's driverless vehicle could take to the roads before the end of the next decade.
Following the autonomous Symbioz concept of 2017, the EZ-Go is essentially Renault's answer to the Volkswagen Sedric concept. It is a six-seater that sits between private hire robotaxis and public buses and is intended to tackle the same urban transport issues as its boxier VW alternative.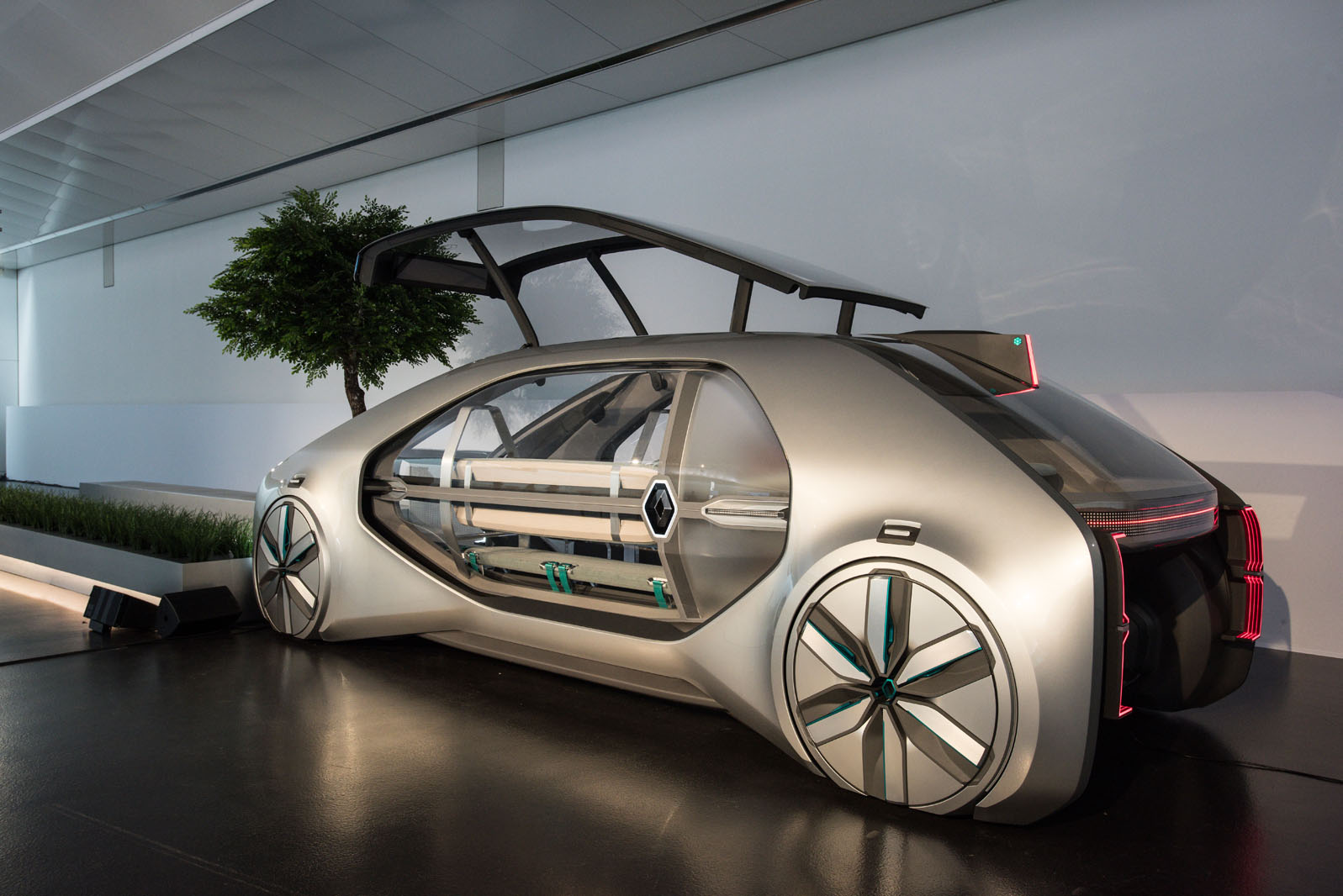 "The world's cities are growing but our transport infrastructure is lagging further and further behind," said Christian Ledoux, boss of mobility services at the Renault-Nissan-Mitsubishi Alliance, at a pre-launch event in Paris. "This concept previews our take on shared mobility for the future with a design that goes against the norm and takes heavy inspiration from modern architecture rather than conventional cars."
First drive: Renault Symbioz autonomous prototype
The EZ-Go is a ride-hailing robotaxi that features no steering wheel, dashboard or other familiar vehicle controls. Instead, it has a simple U-shaped seating arrangement that places its passengers face to face.
Renault design boss Laurens van den Acker said the concept "took direct influence from the black cabs of London and yellow taxis of New York" but attempts to evolve the formula into a more elegant form.