Mercedes-Benz has expanded its electrification efforts in its compact car range, with new plug-in hybrid versions of the Mercedes-Benz CLA Coupe, CLA Shooting Brake and Mercedes-Benz GLA compact SUV.
The three EQ Power-badged machines will go on sale this spring carrying the 250e suffix, and will all feature the same third-generation Mercedes hybrid powertrain, which is also used in plug-in hybrid versions of the A Class and B Class.
The unit features a 158bhp and 184lb ft 1.3-litre transversely mounted four-cylinder petrol engine linked to a 101bhp and 221lb ft electric motor. The powertrain has a peak system output of 215bhp and 332lb ft. The hybrid starter generator has been developed for the eight-speed dual clutch transmission.
The electric motor draws power from a 15.6kWh battery, which gives a claimed range of between 44 and 49 miles, depending on the model. The CLA 250 e Coupe has an official fuel economy starting from 188mpg, with CO2 emissions of 31-35g/km. The CLA 250 e Shooting Brake estate starts from 177mpg and 33-37g/km, with official figures for the GLA 250 e starting at 177mpg and 38-42g/km.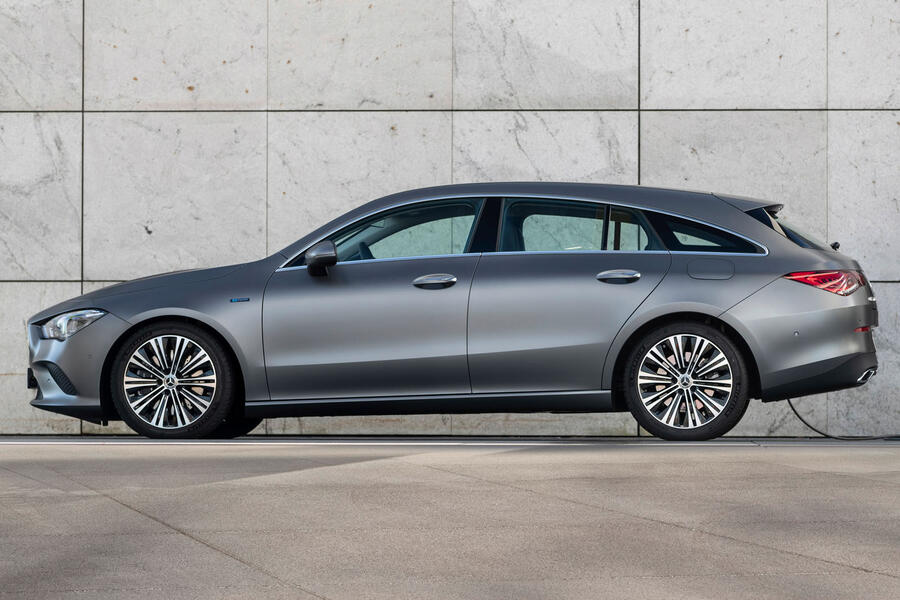 The battery can be charged at speeds of up to 24kW using DC, allowing a charge from 10 to 80 per cent in around 25 minutes. It can be charged at speeds of 7.4kW using an AC system.
The MBUX infotainment system features built in drive models with special 'Electric' and 'Battery Level' modes that allow for various levels of regeneration, while a pre-entry climate control system can be operated via smartphone.
Pricing and exact UK specifications for the three models has not been finalised yet.
READ MORE
Facelifted Mercedes E-Class gains new engines and interior tech​
2020 Geneva motor show: latest new cars​
Mercedes to launch 32 new models by 2022 in massive rollout​