The Chelsea Truck Company has revealed a near 5.5-metre-long six-wheel-drive SUV called the 6X6 Civilian Carrier at the Geneva motor show.
Priced from £249,995, the extensively re-engineered Land Rover Defender 110 has gained an extra driven axle and 880mm in length, making it 187mm longer than the largest version of the discontinued Defender, the 130 pick-up.
New Land Rover Defender edges closer to production as cold weather testing commences
The exterior, created by Kahn Design, has also been modified, with new LED headlights added to a more angular front end. The car rolls on 18in Huntsman wheels that are wrapped in chunky Cooper LTZ tyres.
Kahn Design said that the model can tackle extreme off-road terrain, retaining a hi-lo ratio drive system and locking differentials, while gaining an upgraded braking system.
The car comes with the Defender's original 2.2-litre diesel engine, but a Kahn spokesman told Autocar that customers "can also have anything from a 6.3-litre GM LS3 V8 engine producing around 430bhp to a 5.5-litre V8 engine".
First ride: Porsche 911 GT3 RS on ice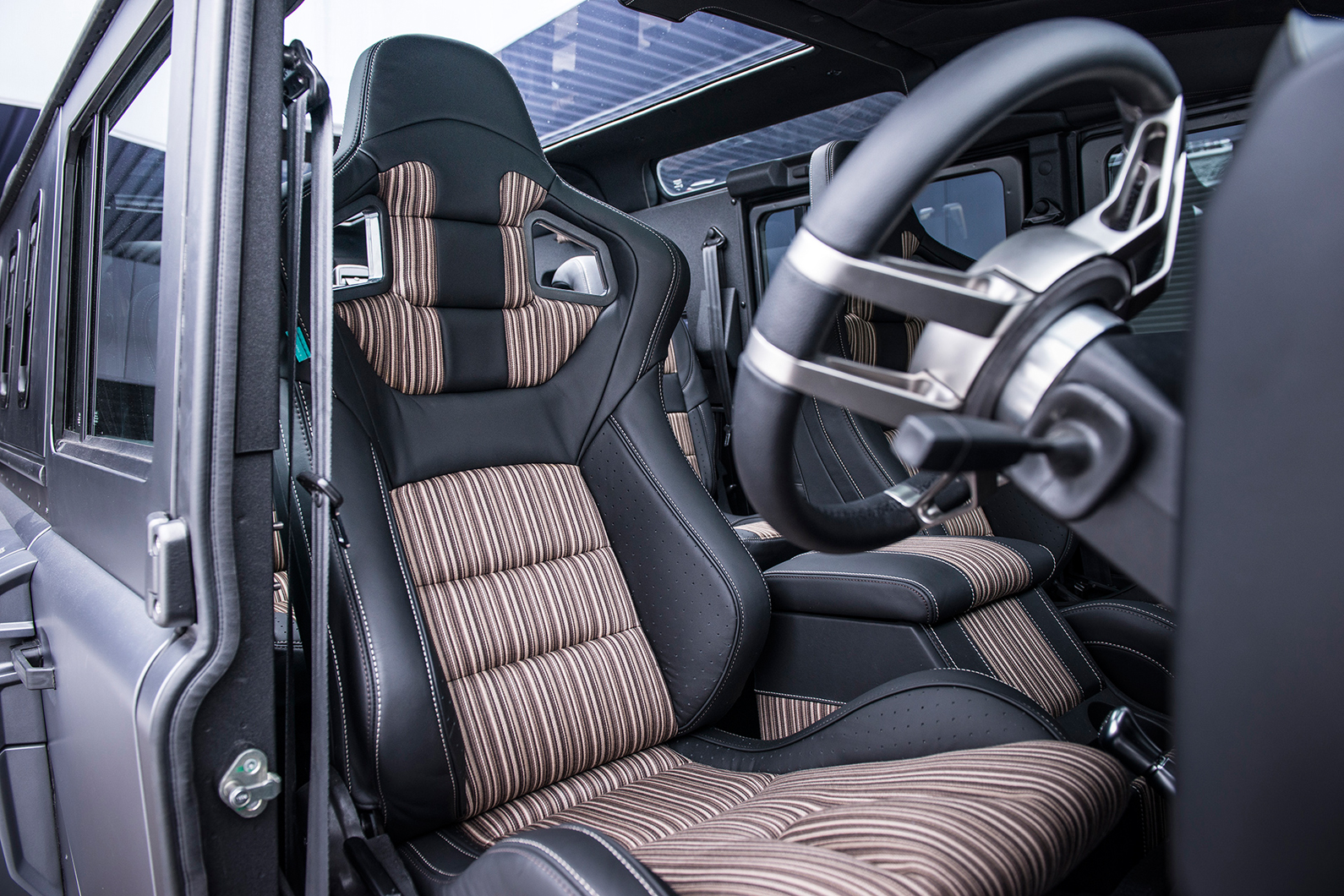 Inside, the 6X6 Civilian Carrier has a quilted headliner, satellite navigation system and bolstered seats with quilted fabric middles. There's also a full-length panoramic sunroof. In total, nine passengers can be seated in the extended model.
Alongside the new six-wheel model, Chelsea Truck Company has also presented a production version of its Wide Track S prototype, called the Black Hawk, which is based on the Jeep Wrangler and on sale for £64,995.
More content
Maserati launches Ghibli, Quattroporte, Levante Nerissimo specials