Land Rover has moved the Defender into cold weather testing ahead of the car's sales launch next year, with the short wheelbase 90-badged model spotted testing under the body of a heavily modified Range Rover Sport.
Initial launch plans for the reborn Defender centre on two different wheelbases and two distinct bodystyles. The famous 90in and 110in wheelbase that gave the old Defender 90 and Defender 110 their names will also inspire the naming strategy of the new model, which will be built on a version of one of Jaguar Land Rover's aluminium architectures.
Those wheelbases will house both hard- and soft-top bodystyle options for the new car, which are currently being experimented with in Land Rover's design studio. An eventual series of Defender models will potentially include a pick-up and a line-up of different versions and trims ranging from the more civilised everyday use to the most hardcore, as well as more premium and performance varieties, with one eye on the continued success of the Mercedes-Benz G-Wagen.
Land Rover will use its 70th anniversary celebrations later this year to finally reveal its plans for a reborn Defender, which will go on sale in 2019.
It is now two years since the Defender went out of production – 67 years after the original Land Rover Series I, it's derived from, entered it – and there has been a wall of silence around the company's plans to launch a replacement.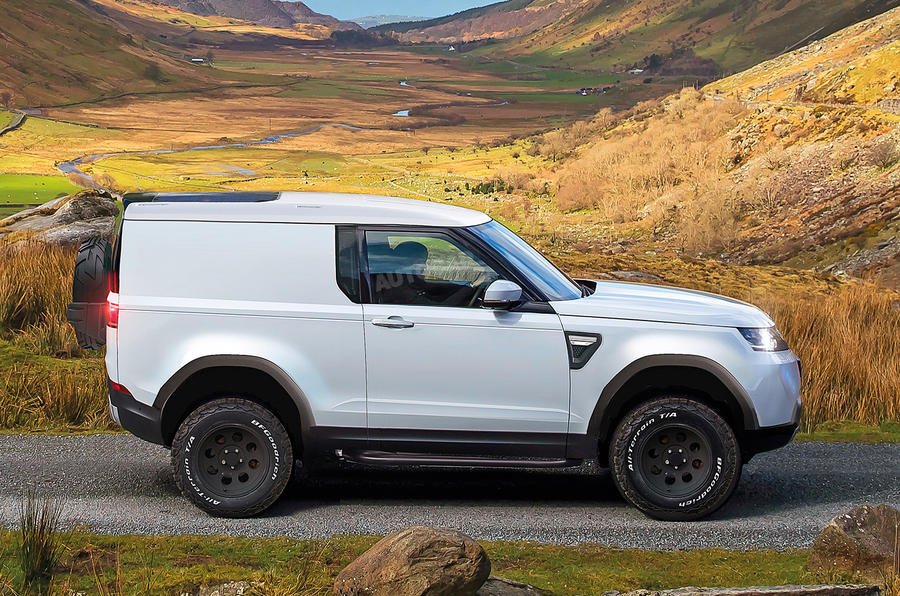 Has Land Rover made the right decision with the Defender?
However, Autocar can now reveal the new Defender, codenamed L663, will finally be shown towards the end of the year as the centrepiece of Land Rover's 70th anniversary celebrations – and the model revealed will be the final production car, not a concept.
Land Rover is now wary of revealing concept cars for fear of the design being plagiarised, so it has decided against giving an early flavour of the Defender.
The company did start to show the family of DC100 concepts in 2011, which at the time were said to preview a more low-cost new Defender then coming in 2015. But such was the reaction against the DC100 becoming the new Defender that the firm returned to the drawing board. Developing the car's complex business case was another reason for the delay - sales of the old Defender never rose above 20,000 units per annum in later years and as many as 100,000 annual sales are needed to make it viable this time around, leading to the decision to offer multiple body styles.