Passenger rides are a mixed blessing. Yes, you get to travel in a new car but can you really tell what it's like without the steering wheel in your hand?
For decades, motoring journalists have fretted over what one can justifiably say after a few miles in the wrong seat.
This time, I'm not even going to try. Because not only was the 2018 911 GT3 RS in which I travelled being driven by rally legend Walter Röhrl but we were also on a track cut into the ice at the Porsche Winter Driving Experience centre, some 120 miles the chilly side of the Arctic Circle. I can't tell you how fast it felt because even on studded tyres it would spin its wheels at any speed and I can tell you nothing about the way it rides because, well, we were on ice.
Porsche 911 GT3 RS revealed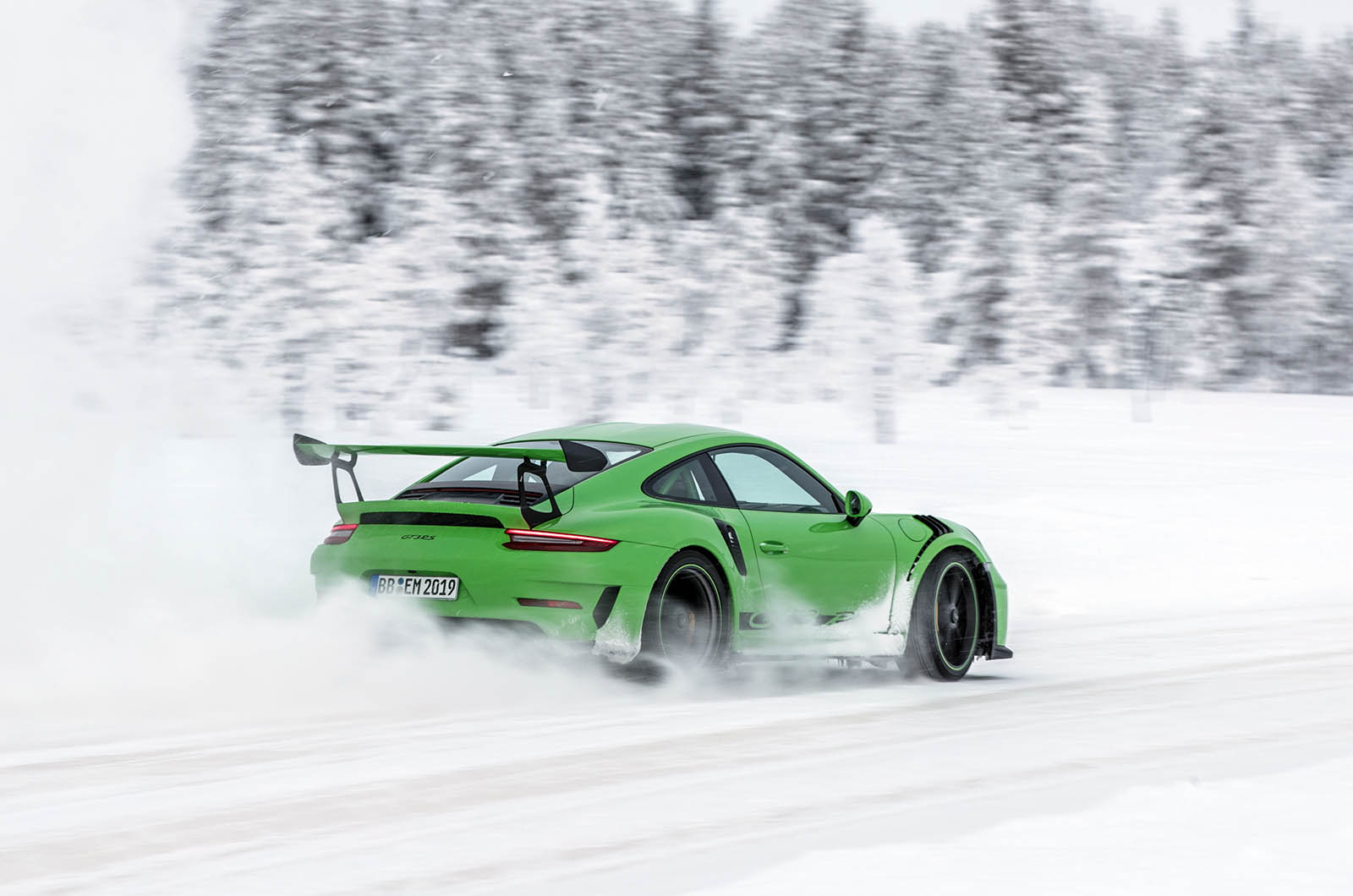 What I can tell you is that Röhrl made it feel sublime, which I know will come as no great surprise to anyone.
But even at the age of 70, the combination of inch-perfect precision and raw, pedal-through-the-firewall aggression appears as intact as when he won his WRC titles in 1980 and 1982.
As for the car, well, Röhrl has spent so much time in 911 GT2 RSs of late, he describes everything else – this GT3 RS included – as 'kindergarten cars' but, from the viewpoint of a slightly bemused passenger, it seems to suit his style. What I remember most is the noise: the sharpest, cleanest, most savage sound I've ever heard a road-going 911 make, and I include the GT2 RS in that.