Passenger rides are a mixed blessing. Yes, you get to travel in a new car but can you really tell what it's like without the steering wheel in your hand?
For decades, motoring journalists have fretted over what one can justifiably say after a few miles in the wrong seat.
This time, I'm not even going to try. Because not only was the 911 GT3 RS in which I travelled being driven by rally legend Walter Röhrl but we were also on a track cut into the ice at the Porsche Winter Driving Experience centre, some 120 miles the chilly side of the Arctic Circle. I can't tell you how fast it felt because even on studded tyres it would spin its wheels at any speed and I can tell you nothing about the way it rides because, well, we were on ice.
2018 Porsche 911 GT3 RS revealed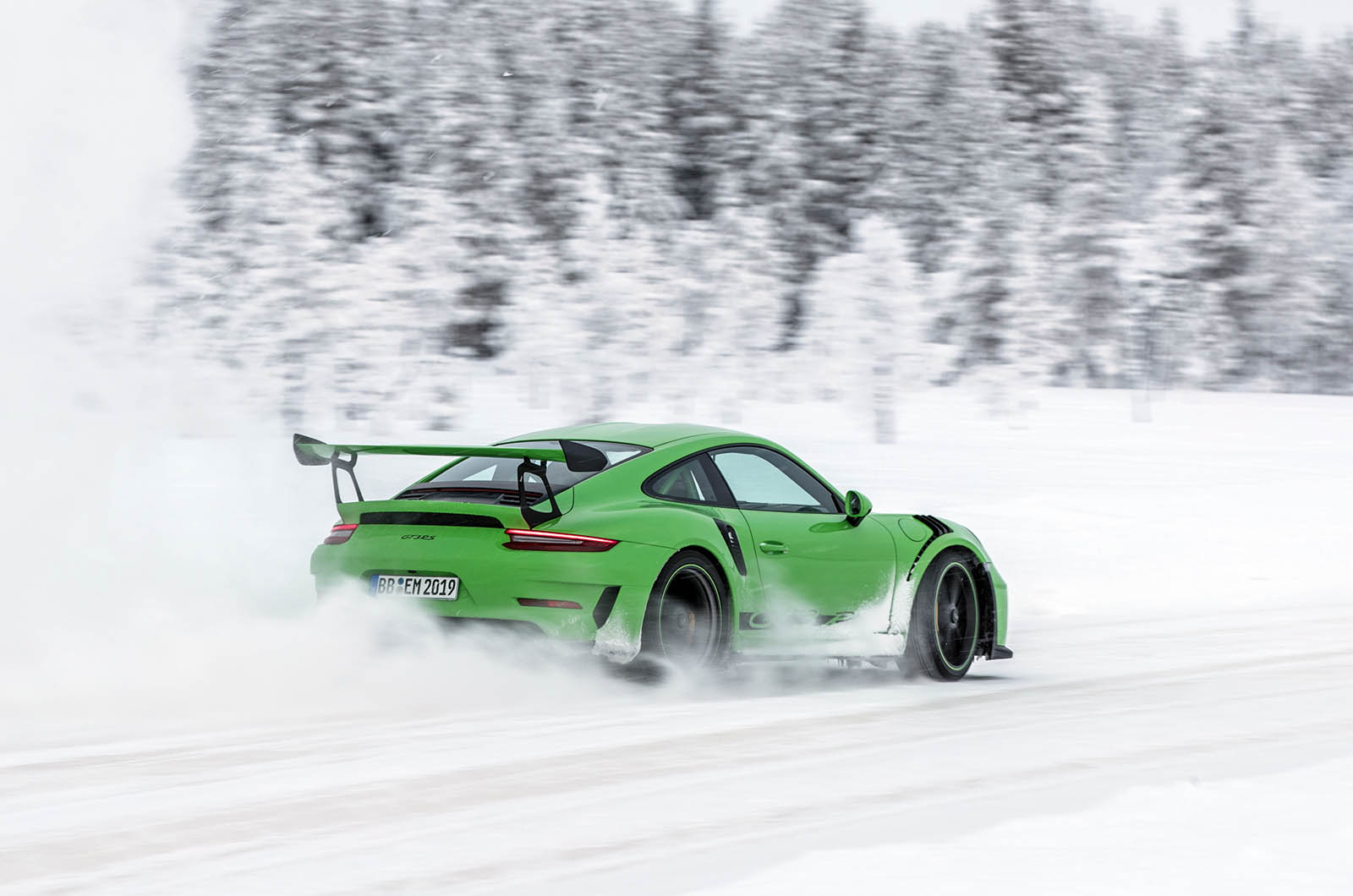 What I can tell you is that Röhrl made it feel sublime, which I know will come as no great surprise to anyone.