The Lagonda All-Terrain Concept is the second Lagonda concept car unveiled by Aston Martin as part of the marque's relaunch as a luxury all-electric brand.
The new concept, which Autocar received exclusive access to ahead of the Geneva show, is the second Lagonda concept after the Vision Concept saloon at last year's Geneva show. It previews a new Lagonda SUV that will go into production in St Athan, Wales, in 2022.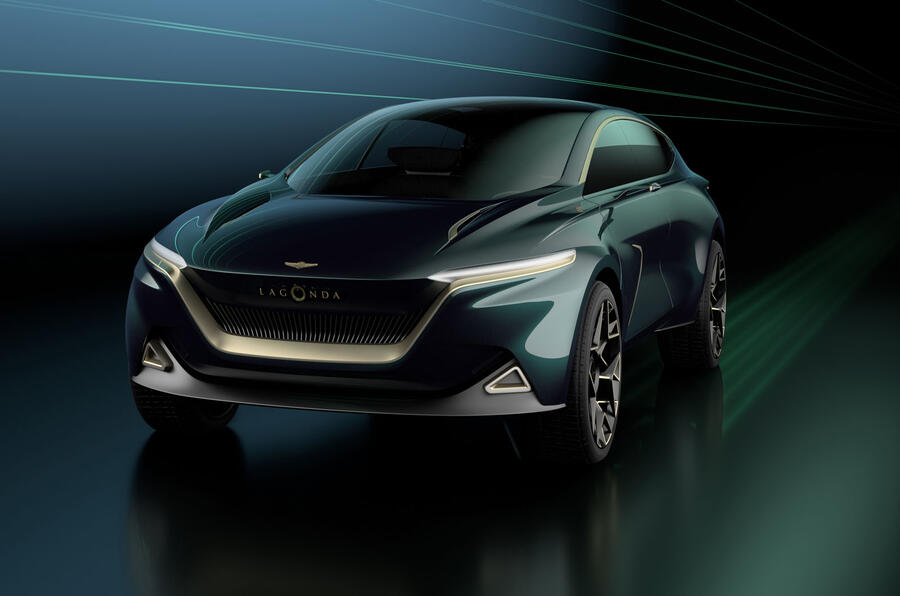 The model lines up at the Geneva show alongside two mid-engined Aston concept cars: the Vanquish Vision and AM-RB 003.
Like the Vision Concept, the All-Terrain Concept is all-electric. The two are closely related, sharing an architecture and key components as part of Aston boss Andy Palmer's desire for the firm to have greater efficiencies between its models.
The production version of the All-Terrain Concept will line up alongside the likes of the Rolls-Royce Cullinan and Bentley Bentayga when it makes production. However, Palmer reckons the models won't be competing for buyers due to their wildly different briefs.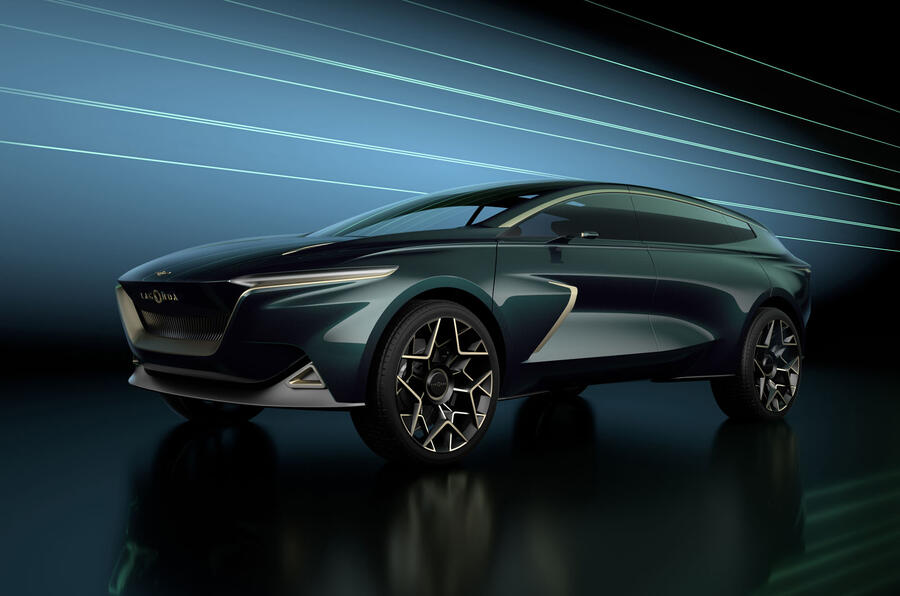 "This is a car for tech entrepreneurs, the guys who drive Teslas, not Bentleys and Rolls-Royces," he said. "It's in the same high-net-worth market but not aimed at the same customer."
The All-Terrain's styling is instantly recognisable from the Vision Concept, including the windscreen and side glass that carry over to further improve efficiencies between the two models. That sleek profile translates here onto an SUV that should have a presence like nothing else on the road, with futuristic styling that design chief Marek Reichman said "challenges but it works". He added: "It has to be unearthly and different."
In migrating from saloon to SUV, the Lagonda has been designed from the roof down rather than the floor up to stop the usual slab-sidedness you get from large SUVs, and to keep the body sleek but also benefit from the raised driving position and greater cabin space and height an SUV brings. The Lagonda SUV is around 200mm taller than the saloon.