This is the Aston Martin Vanquish Vision concept, which closely previews the firm's all-new mid-engined supercar due to go into production at Gaydon in 2022.
The car, which Autocar received exclusive access to ahead of the Geneva motor show alongside the AM-RB 003 hypercar and Lagonda All-Terrain Concept, marks the first time Aston has put a mid-engined model into series production and will line up alongside next-generation versions of the McLaren 720S and 488 GTB, likely priced at around £250,000.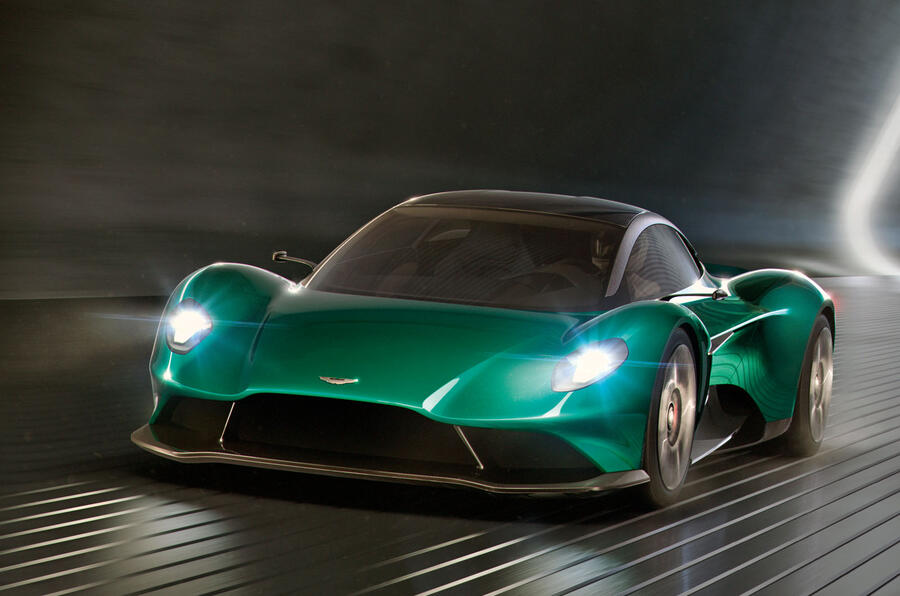 It revives the Vanquish name for Aston, too, which was last used on the front-engined GT the new DBS Superleggera replaced. The car has been in development for two years, and has been spearheaded by technical boss Max Szwaj, who joined Aston from Ferrari where he created similar models.
The Vanquish, codenamed AM9, will bring with it a brand-new, Aston-designed V6 engine that will be built in the UK.
The engine is twin-turbocharged, and is of an unspecified capacity. Aston boss Andy Palmer described it as a "little V6 that's downsized", with a likely capacity of around 3.0 litres given the configurations of similar engines from other car makers.