Aston Martin is to preview the second model in its reborn Lagonda range with the All-Terrain Concept at the upcoming Geneva motor show. 
The SUV, which will rival the Rolls-Royce Cullinan, follows the reveal of the Lagonda Vision saloon concept shown at Geneva last year, when Lagonda was relaunched as the maker of high-tech luxury cars that feature all-electric power and arresting design making use of EV packaging advantages. 
UPDATED: Aston Martin's Lagonda SUV concept to make production in 2022
The SUV is understood to be closely related to the saloon in its footprint, architecture, interior and chassis and powertrain technology, as part of Aston boss Andy Palmer's 'carry over, carry across' methodology that ensures models share as many components as possible to reduce development costs. 
While Aston didn't confirm the precise technical details of last year's saloon concept, it's understood each axle gets its own electric motor for four-wheel drive. A range figure of 400 miles was quoted by Aston, alongside a rapid wireless charge of the battery pack in just 15 minutes. The SUV would use this set-up, too. 
Aston has released a darkened preview image of the front of the car that shows the clear visual link to the previous saloon concept and a stance and proportions that hints at a sleek body and dramatic profile, inspiring our artist's impression.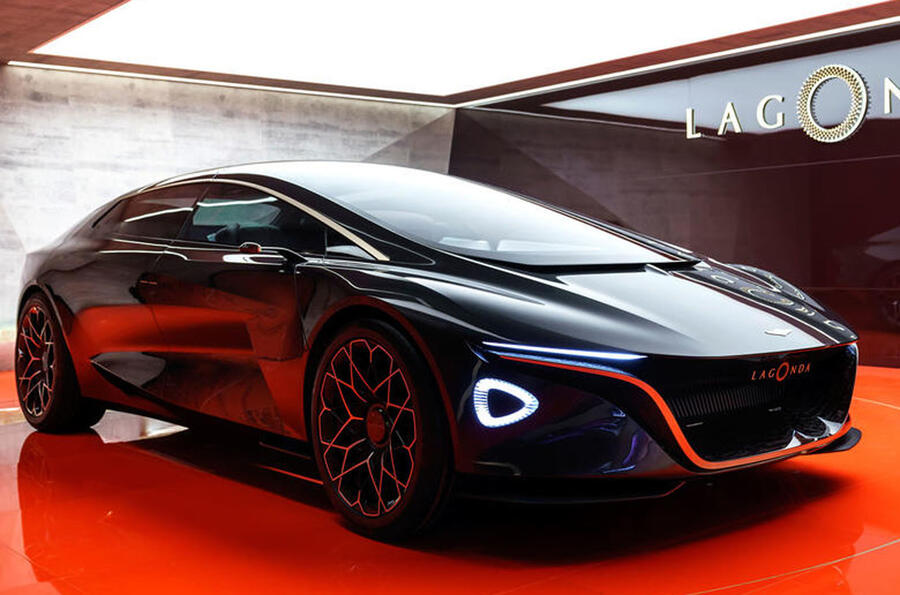 The production version is set to beat the Lagonda saloon to market in 2021, and both models will be built alongside the DBX at Aston's new St Athan plant in Wales. 
The Lagonda SUV will be the sixth of the seven cars Aston has shown or previewed that will be the core models of its Second Century plan. The DB11, Vantage and DBS Superleggera are already on sale, the DBX SUV will be revealed for production later this year, and now both Lagonda models will be previewed. 
That just leaves the Vanquish, a mid-engined supercar that will rival the likes of the McLaren 720S and Ferrari 488 GTB in 2020.
Read more
New Aston Martin DBX: prototypes seen using V8 engine​
Aston Lagonda Vision Concept previews 'radical' electric saloon​
Aston Martin's St Athan plant to boost manufacturing efficiency​