Last summer, in the rarefied, balmy climes of RM Sotheby's Monterey auction, some brave soul coughed up around £5 million for the sole Aston Martin DB4 GT prototype.
Even production examples are said to be worth about £3m, which makes the 'continuation' DB4 GTs currently being built by Aston Martin Works seem great value at around £1.5m a pop.
But three lots before that Aston went under the hammer in California, a rare surviving example of the world's tiniest car also made an enormous impact. The humble, charming and frankly ridiculous Peel P50–all 54 inches of it– fetched just over £105,000. Not bad for a single-seat, single-cylinder three-wheeler with an original list price of £199.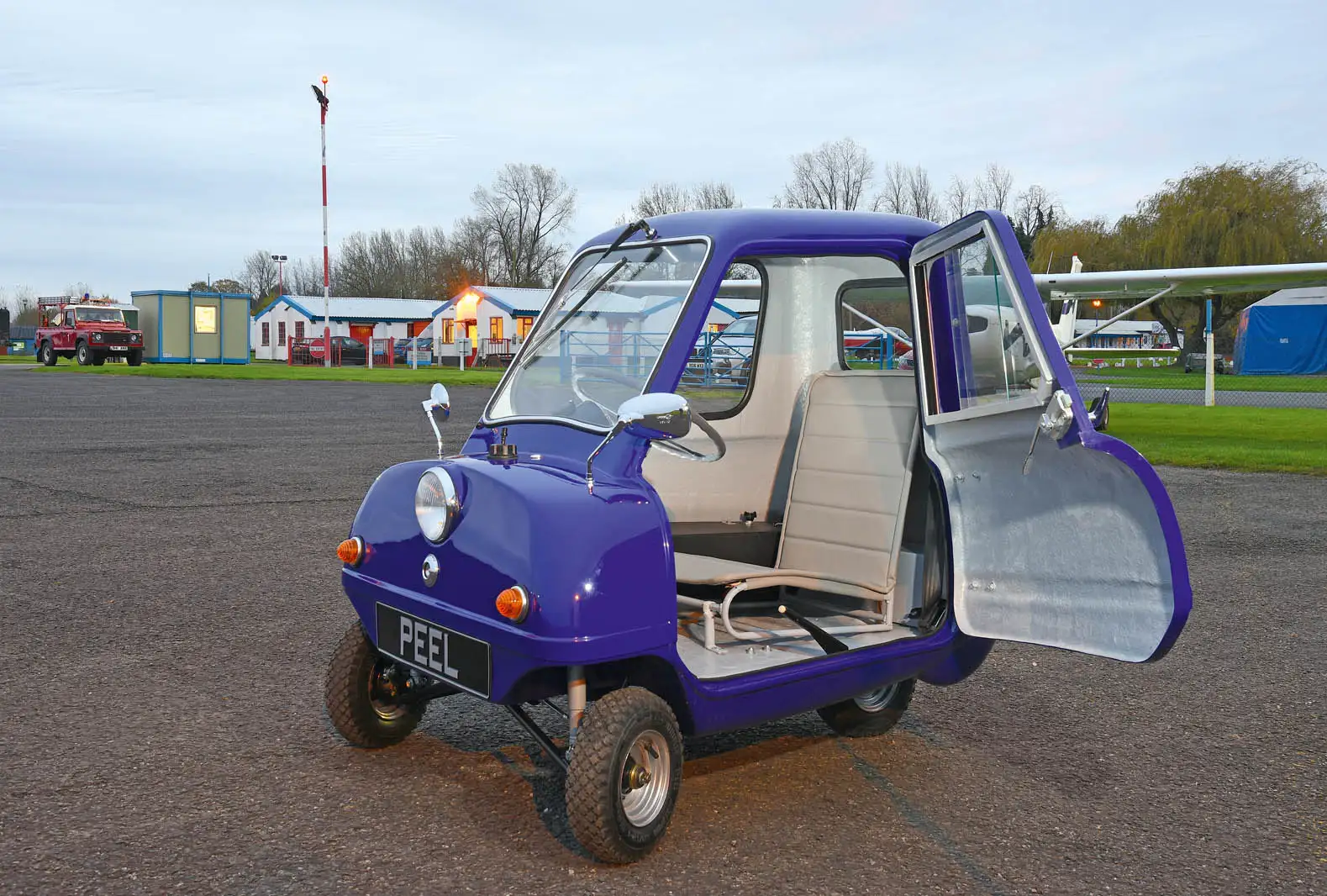 In fact, P50s have sold for more than £130,000. And unlike Johnny- come-latelies Aston Martin and Jaguar (with its continuation Lightweight E-Type and XKSS), London-based Peel Engineering has been producing recreation P50s since 2011. Starting at £13,679 – one- tenth of what an original might cost now – the 'new' P50 is arguably the raging bargain of the burgeoning continuation industry.