If you're a normal mortal, you probably reckon your one chance of laying hands on a Ferrari involves waiting for someone to die. A rich relative kicks the bucket, you inherit a tidy capital sum, you ignore conventional stuff like house repairs and round-the-world trips and blow the lot on the car you've always wanted, possibly red in colour.
This may sound believable but it's wrong in one vital detail. The notion that you're 'blowing' your money on a Ferrari has never been more incorrect. New or old, Ferrari values have been doing well – and there seems no good reason why this shouldn't continue. Classics, in particular, have been flying recently, but even entry-level moderns like five or six-year-old Californias have been very firm of late. So if buying a Ferrari is on your bucket-list – and it is definitely on plenty – this may be your moment.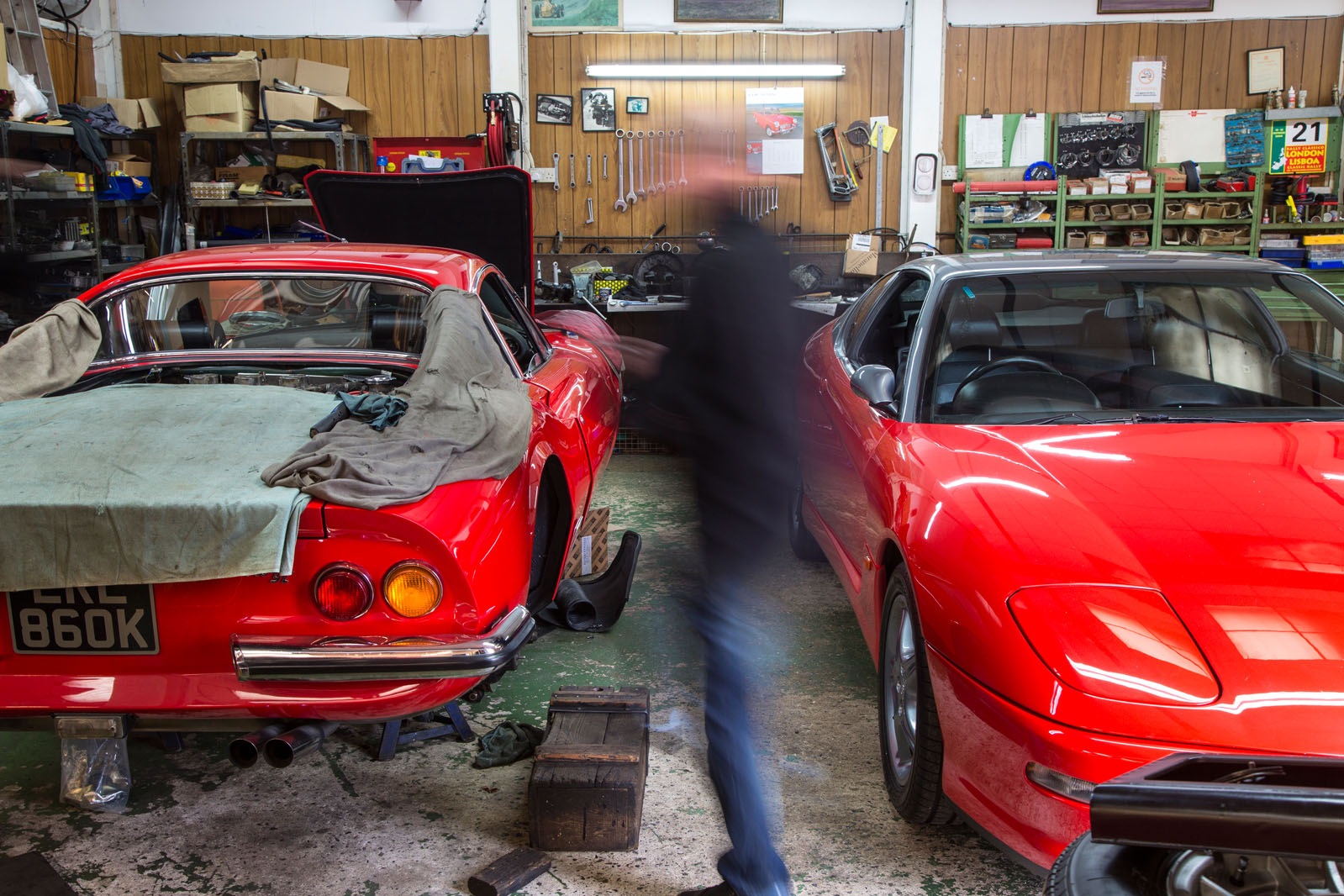 WHO SELLS WHAT?
Ferraris are sold in two main ways in the UK. There's a network of 12 official dealers who sell cars at the pricier end, plus a larger group of expert, non-franchised dealers that covers the country. The latter tend to cover a wider range of cars, from high-value classics to models at the cheapest end of the price range – the £30,000 Mondial 8, for instance. Both have their place.
Dealing privately? It can look appealing, and may be fine for experts, but so much of a Ferrari's value reposes in its provenance and service history that the first-time buyer is undoubtedly better dealing with someone who knows the cars and how to investigate their histories.
Specialists in older cars often even know them as individuals – or at worst know someone who does. They may even have sold the car you have your eye on to its previous owner. There's simply no substitute for such expertise. What about skulduggery? It exists, for sure, but a strong and active Ferrari Owners' Club (join it) and a new transparency and speed brought by internet forums make it much easier to detect. You're definitely safer in the Ferrari market than you used to be.