On paper, this doesn't look like much of a contest at all.
The BMW M140i is so inherently right as a performance car –six- cylinder engine, rear-wheel drive, balanced weight distribution – that you forget it has such workaday origins. The Honda Civic Type R, on the other hand, is based on a car whose fundamentals are clearly and inherently wrong from a performance perspective: drive goes to the front wheels, the engine bay won't take a six-cylinder motor and the weight is all over the front axle. Honda has had to work extremely hard to engineer a sporty car out of the Civic.
But sometimes, hard work and 
a good attitude can get the better
 of a god-given gift. The dedicated, focused athlete will have his day over the complacent natural talent. So have Honda's engineers honed and shaped and refined the Civic so comprehensively that it's actually better to drive than the M140i? It seems like one hell of a tall order.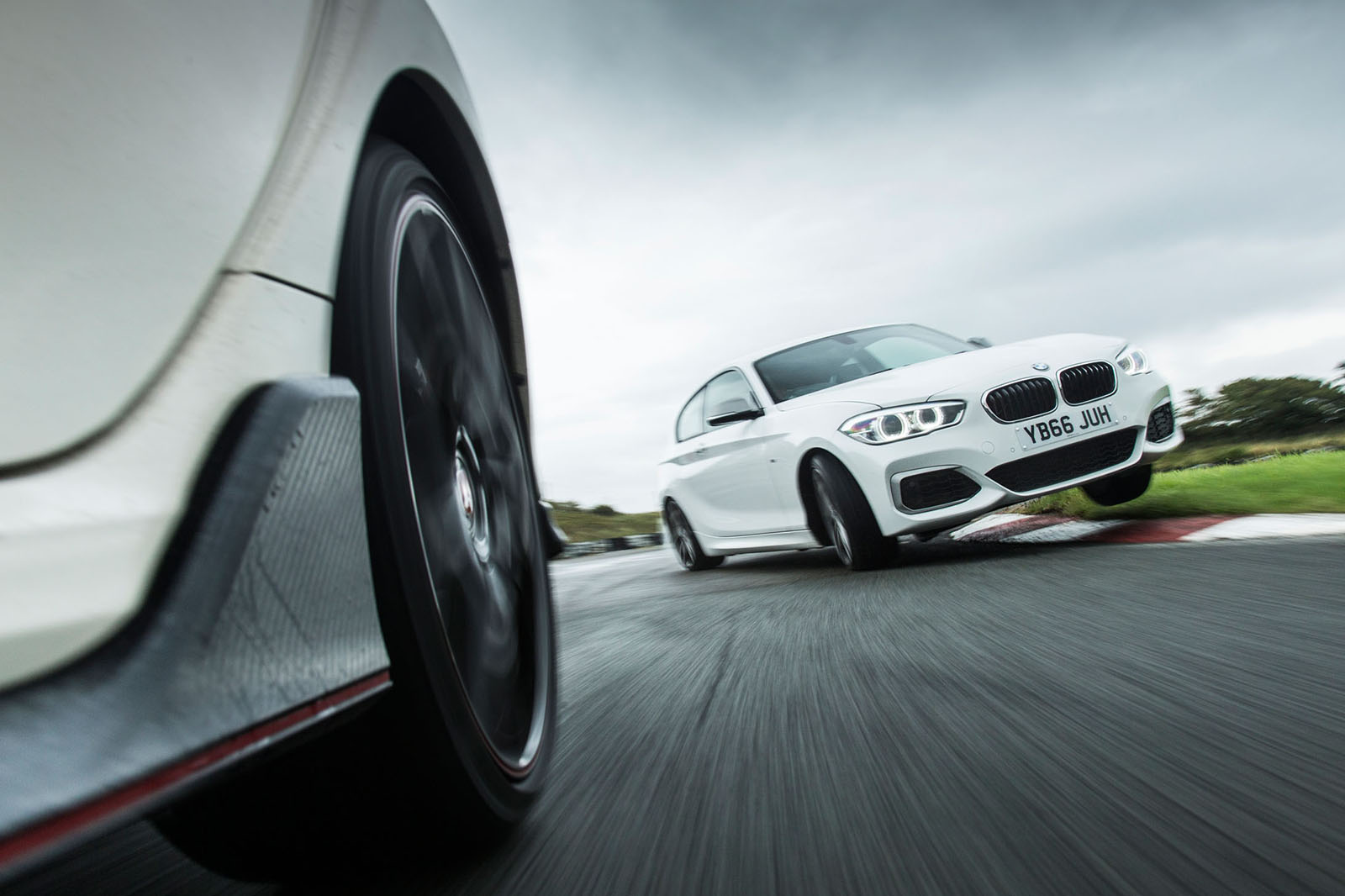 Volkswagen Golf R vs Ford Focus RS
Peugeot 308 GTi vs Seat Leon Cupra
The BMW continues to get it right, even when you cast the spec sheet aside. The seating position is low- slung and the steering wheel reaches far out from the dashboard. The 3.0-litre turbo engine is responsive, smooth and crisp. With 335bhp, it makes the M140i feel fast in a big- car way, not just fast for a compact hatchback. This test car's eight-speed automatic transmission isn't as involving as a manual 'box (at least you have the option) and you do need to anticipate a brief hesitation every time you pull a paddle for an up or downshift, but it does help you to wring every last drop from the powerful and torquey motor.