In previous years, the courteous Volkswagen Golf R and rambunctious Ford Focus RS would have been almost certainly destined to joust it out in the final reckoning of this event – and even with the premium-level strength of the competition assembled, there were short odds of the winner emerging from this first-round shoot-out.
Why? Well, both have done a remarkably good job of preserving their lofty reputations. The VW is fresh from the light makeover that has finally afforded it a metric output beyond 300bhp, while the RS has been the recipient of Mountune's attention and now boasts 370bhp in its uprated FPM375 guise.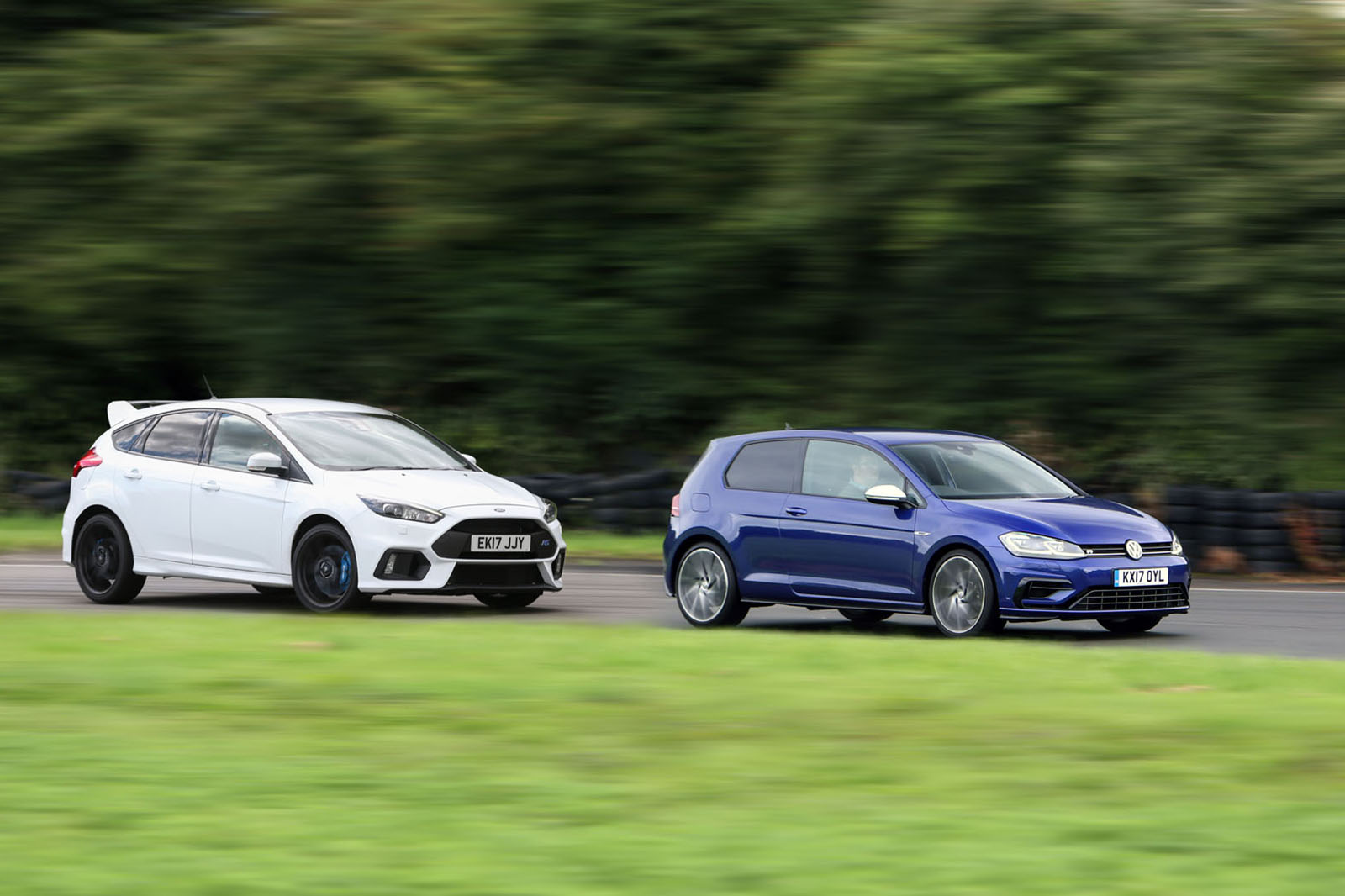 Britain's best affordable driver's car: how it works
The two have been thrown together so often in the past 24 months that it's almost tempting to see them
as peas in the same sub-£35k, all- wheel-drive pod. In reality, though, they could hardly be more different. Much of their dissimilarity is about lineage: the R is unashamedly plush and soft to the touch, because its multi-purpose urbaneness is meant to represent the peak of middle-class Golf-dom. The RS, meanwhile, with its democratisation of rear-driven sports car driftability, is Ford at its blue collar best, unrepentant about its silly vaunted driving position or the stock nature of many of its fixtures and fittings.