The agreed merger between Fiat Chrysler Automobiles and the PSA Group will create the world's fourth-largest car company based on sales.
The two European firms last week announced their intention to create a new entity owned 50/50 between the two but led by PSA's CEO, Carlos Tavares. PSA will also appoint six board members against five for FCA, in effect giving the French company control over the decision-making.
The combination of the two will create a 15-brand automotive behemoth that together sold 4.2 million vehicles in the first half of this year, behind the Volkswagen Group, Toyota and the Renault-Nissan-Mitsubishi Alliance but ahead of General Motors and Hyundai-Kia, figures from Jato Dynamics show.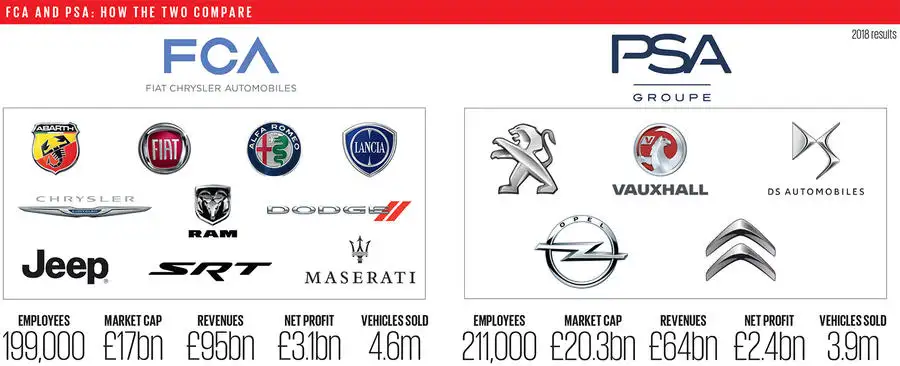 The company would be big enough "to capture successfully the opportunities and manage effectively the challenges of the new era in mobility", according to a joint statement referencing the high cost of investing in new technologies such as EVs and autonomous cars.