Right, then: what car is best off-road? That sounds pretty straightforward, doesn't it?
Only it isn't. Not by a long way. Because off-roading, like no other discipline in this game, brings with it myriad complications.
Shall we start with tyres? I wouldn't usually, because they're not that interesting, but we should here, because they're what you need to worry about most if you're trying to find out 'what car is best off-road?'. You see 'what car is best off road?' can quickly become 'what tyres are best off-road?' if you're not careful.
Not that tyres are the only thing to bother you, because there's always the 'are you sure that bit of off-road is the same as it was three minutes ago, when you were driving a different car over it?' headache as well. You don't get that at Silverstone. At a race track the bit of circuit you've just driven around once will usually be in the same place you'll find it next time. This pesky off-road stuff changes every few minutes.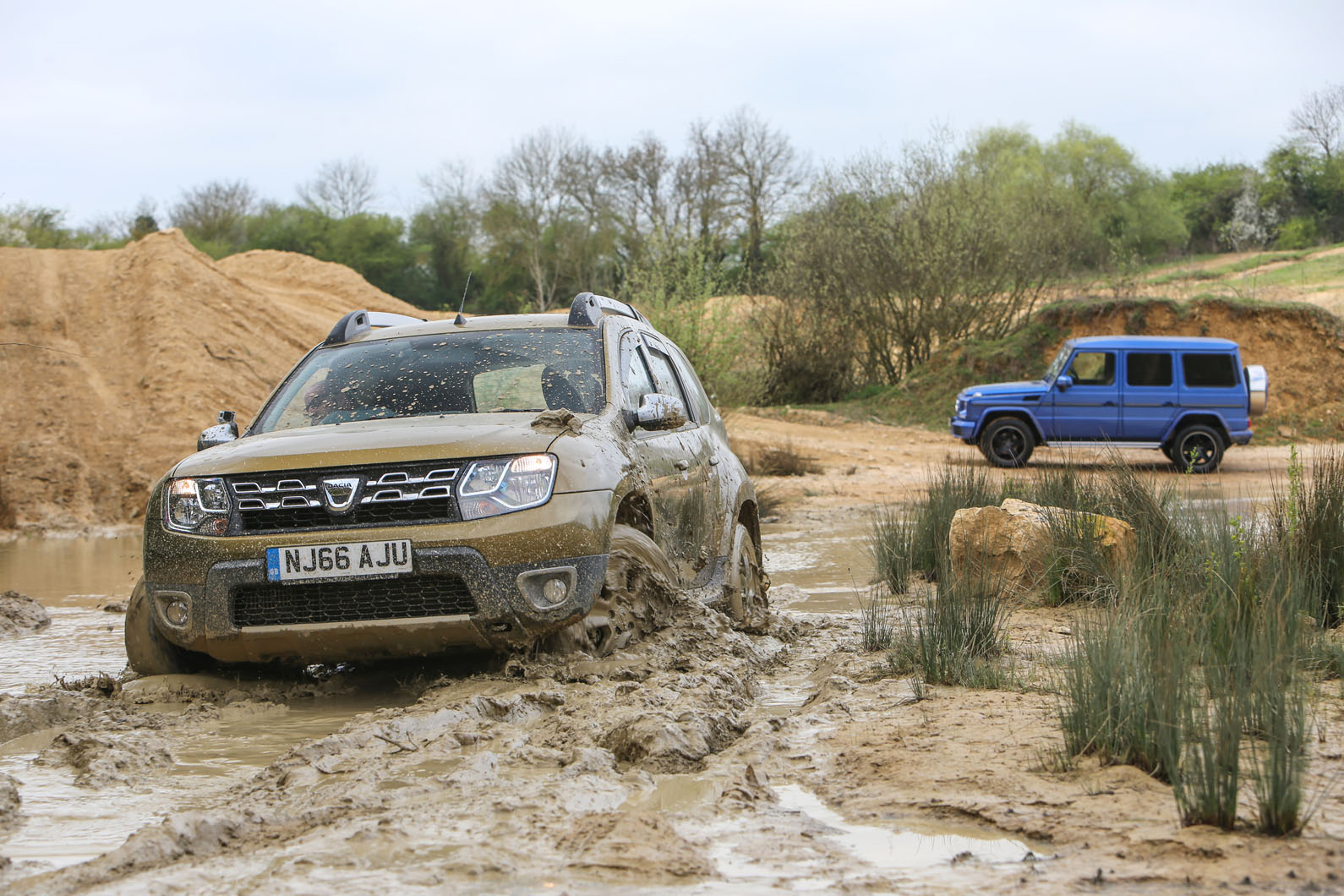 And then there are the other obstacles to getting the definitive answer. Figurative ones, not literal. I mean, does 'best' mean best at climbing up hills, or not getting stuck in mud, or crawling over rocks? Because a car might be good at one, hopeless at another and fine at the third. But anyway, look, let's worry about that as we come to it, and I'll muddle through as we go. This can be an off-road feature imitating modern British life itself, in a way.
The contenders, at least, are pretty straightforward. Land Rover says that the new Discovery is the most capable car off-road that it has ever made. It'll go further, even, than a Defender, they reckon. Fair enough. Well done team. And it's brand new, so that's the basis for this entire test. Bosh, as they don't say on a green lane in Wiltshire. But while we could do that whole thing where we test it against its nearest market rivals, such as a Volvo XC90 and an Audi Q7, on some back roads and motorways, where's the fun in that when it's said to be capable of so much more?