Under an array of gleaming white tube lights, an endless procession of Qashqais and Leafs trundles towards the end of Trim and Chassis Line 1 at Nissan's Sunderland plant.
White-gloved like Tokyo taxi drivers and even more attentive, the inspectors have just under 60 seconds each to poke, ponder and fondle their allocated section of automotive anatomy before the relentless conveyor ushers the car on towards the big, wide world.
This is the UK's most productive car plant, churning out 116 cars per hour and nearly half a million every year. One in three cars made in this country is built here by a workforce of 6700 people. Yet each of the five models the factory produces began as a designer's scribble. For the pioneering Qashqai that kick-started the crossover revolution and the smaller Juke (which shares Sunderland's second line with the Note and Infiniti Q30), the design element was home-grown, too, conceived and refined at Nissan's European studio in Paddington, central London.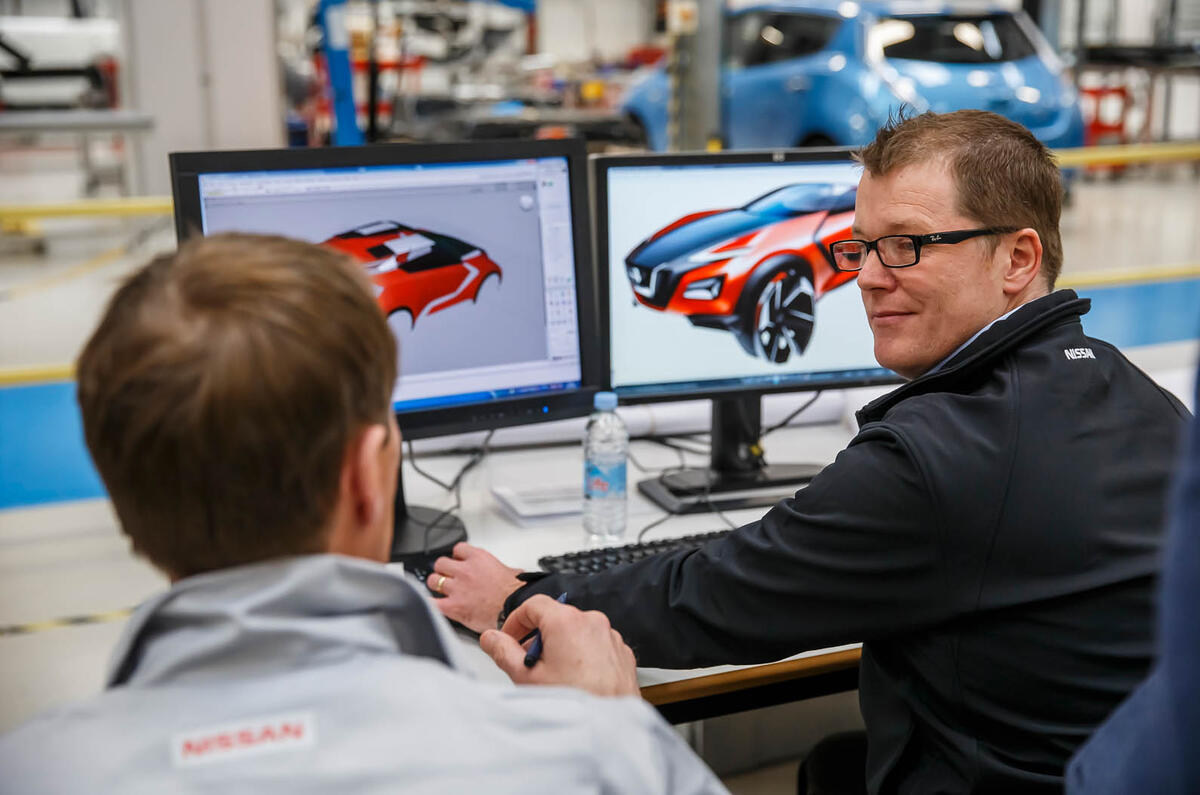 We'll explore the production line later, but the main reason we've come to Sunderland is to uncover the design process that leads from drafting-paper doodle to production car. And to help make sense of it all, we've brought Autocar's in-house car designer, Ben Summerell-Youde, who creates most of the speculative renderings you see in this magazine, artfully predicting upcoming models with considerable success.