The organisers think it's too exclusively French, but I rather liked the vibe of the Alpine Elf Cup, a one-make race series for Alpine A110s. It turns a little bit of whatever race circuit it visits into a part of France. By the end of a weekend at Silverstone, I'd remembered how to shrug resignedly and say "j'ai fini douzième" in a convincing accent. Practically a native.
Maybe this is how it feels to be French during Le Mans, only with nobody throwing a bottle of piss into a passing TVR because its driver wouldn't do a burn-out.
But the organisers of this pan-European race series would like more entrants from different parts of Europe. A British team, a German or a Spanish or Italian team, perhaps, to match the fact that, of the six places the series goes, there are rounds in Spain, Belgium, Germany and Britain along with two in France. At the moment, all 18 cars on the grid are entered by French teams and are driven mostly by French drivers. There's one Swiss and one Belgian and usually a hired interloper who, on this occasion, is me.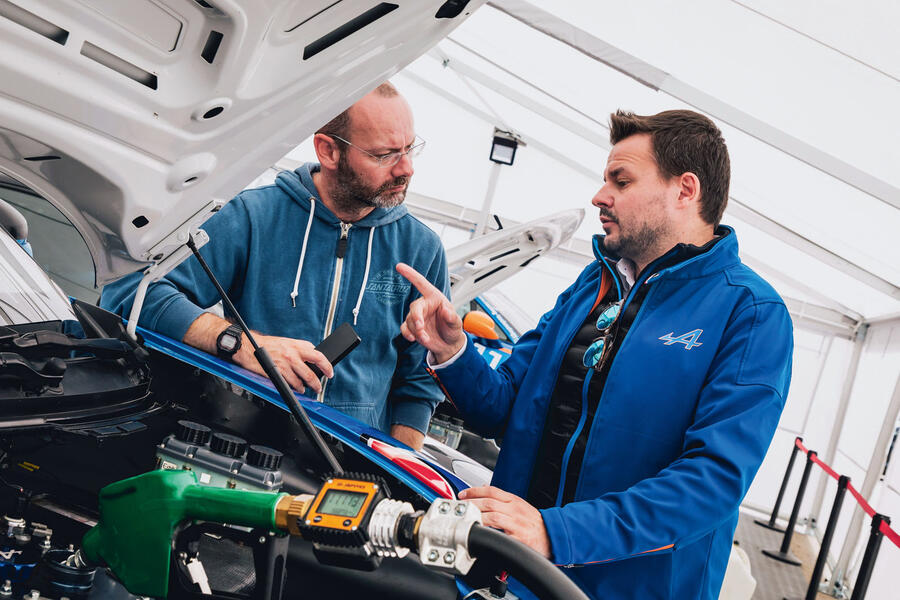 The cars are the A110s that we know and love, but more racy. While 'my' car is up on its air jacks with its wheels off, I ask the series' technical director what are the differences in suspension between a road car and a race car. It's easier to say the things that are the same, he tells me: it's the uprights and the wishbones.
With only a few changes, the race A110 – stanced, isn't it? – is fit to become a GT4 race series car, too. The A110 makes an interesting GT4 endurance racer, with its small engine and tiny frontal area meaning it's down on power but much more aerodynamically efficient than the supercars it competes against, so it's as close as you'll get to a classic series where Minis take on Ford Galaxies.