Vic Norman's Alpine A110 arrived last week. The first right-hand-drive A110 in customer hands. Not surprisingly, he's extremely excited. More revved up about the arrival of a new car, he says, than he's been in decades, perhaps ever.
That is quite a statement from an enthusiast whose back catalogue is dramatic in the extreme. At one time his garage contained not only a Ferrari 250 GTO but also an aluminium-bodied 250 SWB.
They were second-hand of course, but Norman also bought a new AC Cobra in the 1960s, a couple of new Dinos in the 1970s and a Ford GT40 that, according to Norman, was his wife's shopping car. So why all this emotion over a small, French mid-engined sports car with only 250bhp? "I've owned about a dozen Porsche 911s and my current one is a 997 Carrera 4," says Norman. "It's done around 110,000 miles but I've not thought about replacing it because the 911 has got too wide and heavy. It's a shame because I used to have a real passion for those cars, but frankly they just turn me off now.
"I have a few classics, including an AC Ace and a Porsche 356, which I love for their simplicity and emotion, but I really didn't think I'd ever buy a new car again.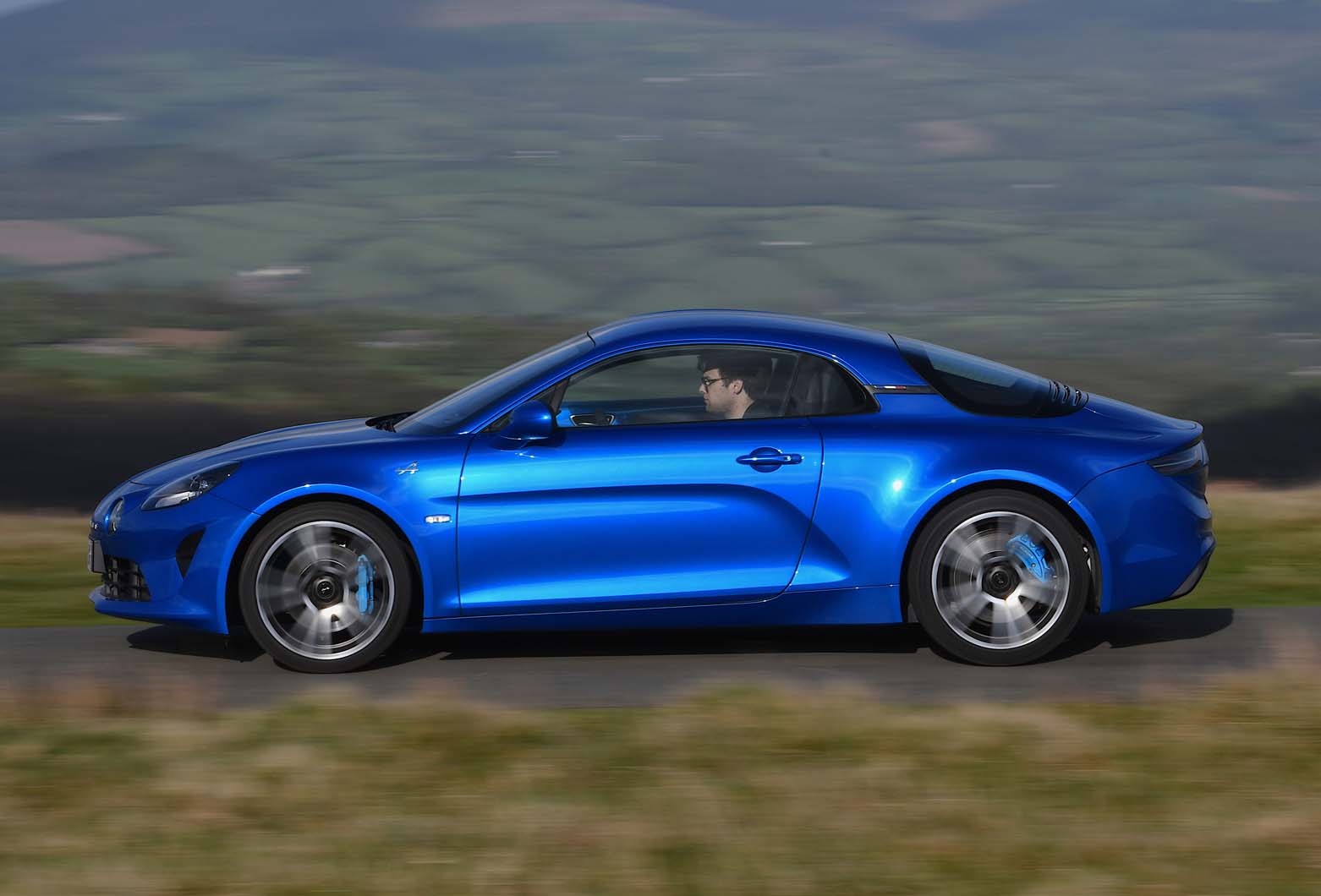 "However, a year or so ago I was chatting to Gordon Murray, who is an old friend, and he said 'Vic, you should see this new little Alpine A110'. I remember the Alpines from the 1960s and knew about their history. They were built for competition and were enormously successful and, I thought, very French - so small and efficient and lovely in their trademark blue. I've always associated blue with Alpine, just as I do red with Ferraris.
"After Gordon mentioned the car I read a few road tests and did some online research and everyone was raving about the car and how great it was. I started getting interested, not least because it was so different to today's supercars, which are too big, too wide and too close to the ground. I have no interest in these cars; they do nothing for me. They're fine if you simply want to show off, but they're next to useless, have totally unusable performance and are too big for country roads.