The new Alpine A110 is improbably compact: 4.18m long, 1.80m wide and 1.25m high.
Which makes it surprising that I could climb in (and out) with such ease, given that I'm 192cm tall. Sure, the seat was set back as far as it would go, but I had enough leg, head and shoulder room to be as comfortable as I could wish for - and for someone else of my own height to climb aboard and sit next to me.
Alpine A110 makes Goodwood Festival of Speed dynamic debut
The racing seat, notable for weighing half as much as the one used in the Mégane RS and for not having any height or recline adjustment that can be done on the spot and without recourse to a spanner, was also comfortable. I was only in it for five minutes, but it felt as cushioned as you'd hope for, given that Alpine is promoting the A110 as a cross-continent car.
The controls are all where you'd want them to be in a driver's car: close, in sight and to hand. The digital dash is particularly smart, changing display and colours as you switch between driving modes, all the way up to an F1-style rev counter that builds and closes in from both sides towards a central point.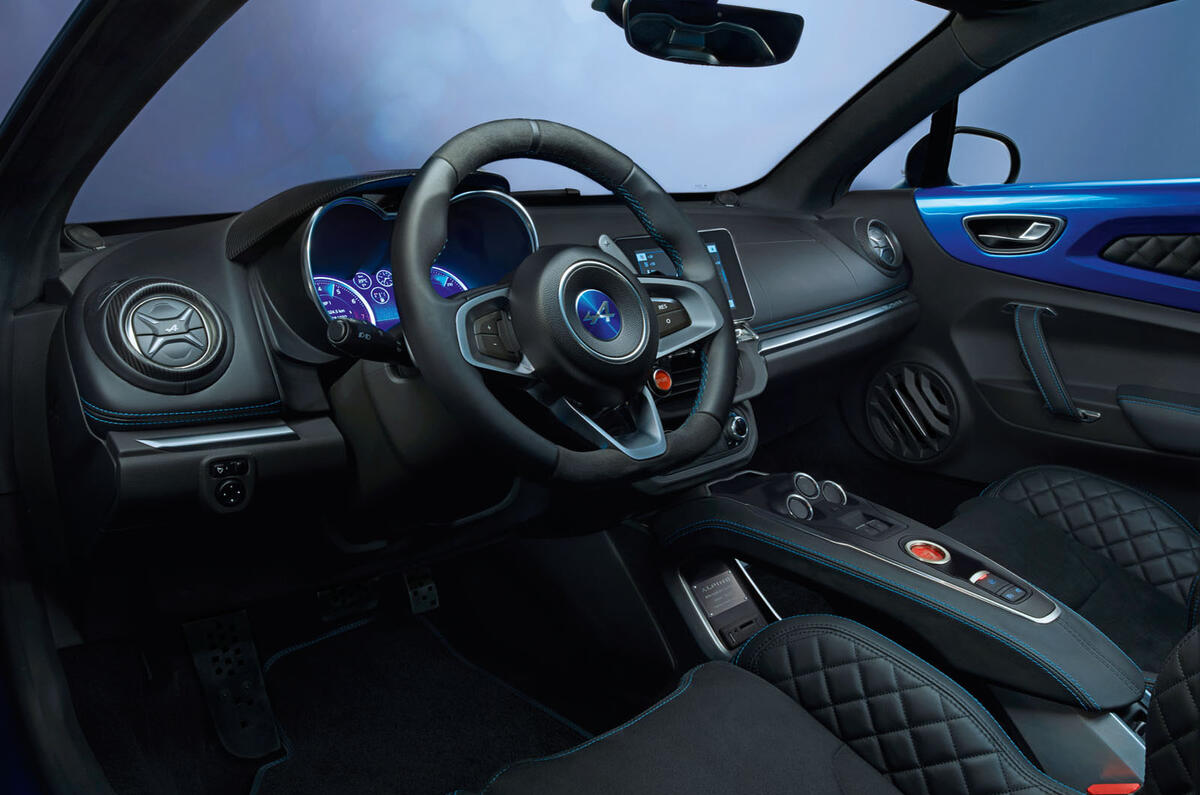 Be in no doubt: despite the low weight and probable price, corners don't appear to have been cut extensively. The fit and finish of the materials on this launch-edition car - destined for display in Geneva - were top notch, but then you'd hope a car company would have the wisdom to make sure that was the case (although, amazingly, this isn't always true). A glovebox is the only obvious omission, a concession to the compact size of the car.