Alpine has confirmed that its A110 Première Édition costs from £51,805, although all 1955 examples of this launch variant have sold out.
That price ranks the new sports car almost directly alongside its main rival, the Porsche 718 Cayman S. The two cars have near identical performance figures, although the Première Edition does arguably come with a more generous standard equipment list.
The Première Édition will be followed by two more versions, the lighter Pure and more luxurious Légende. The former will become the entry-level A110, while the Légende will sit above it. Both will be cheaper than the Première Édition.
To kick-start sales for its new sports car in the UK, Alpine will open seven centres here starting from the second quarter of 2018, with sites confirmed for major locations including London, Manchester and Glasgow.
Although some of these will leverage dealers already involved with the reborn French brand's parent, Renault, each site will have Alpine-exclusive representatives. The UK's first customer cars will arrive alongside the opening of these sites, which also include Orpington, Solihull, St Albans and Winchester.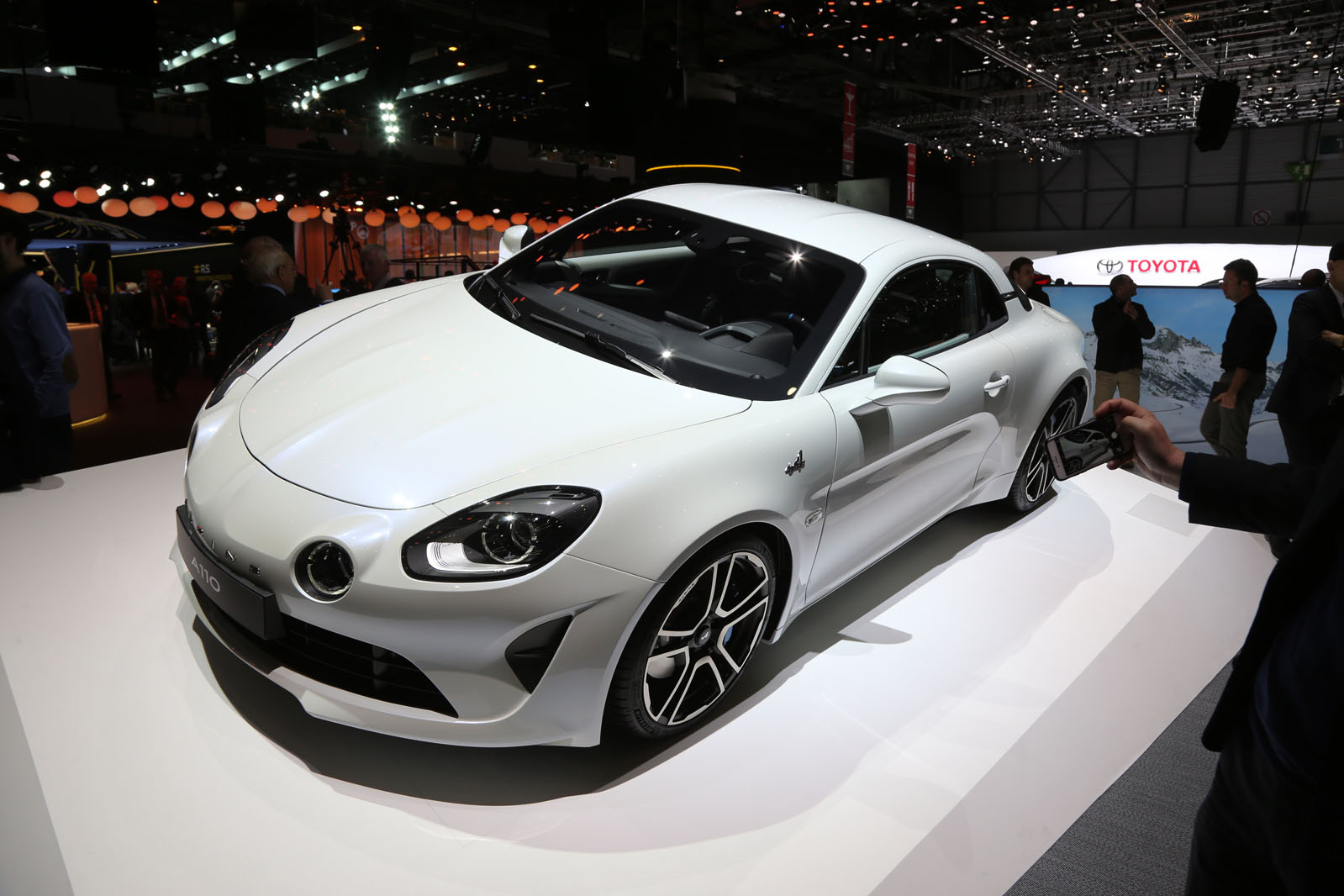 The inspiration for the A110's handling-focused philosophy came from Alpine's heritage, with the Renault offshoot having cemented its reputation in the 1960s and 70s through giant-killing performances in racing and rallying, most notably with victories in world rallying and at Le Mans.
However, while the new A110 revives the name of the car that Alpine is most famous for historically, its then-head of engineering David Twohig, told Autocar earlier this year: "It's inspired by our history, especially with that emphasis on light steering and a car that turns around you, but above all it's a thoroughly modern sports car."
The A110 is powered by a turbocharged 249bhp 1.8-litre four-cylinder engine producing 236lb ft of torque, transversely mounted and located mid to rear in the rear-drive car. This is inked to a wet-clutch seven-speed paddle shift transmission.