The racing subsidiary initially created to facilitate BMW's motorsport program during the 1960s and 1970s, BMW Motorsport GmbH went on to be responsible for some of the most celebrated road cars of all time.
M division was founded in May 1972 with 35 employees to supplement BMW's road car portfolio with specially enhanced models. By 1988, the company had grown to 400 employees and swiftly became a fundamental part of BMW's market presence.
The first car to be sold with an M badge was the BMW M1, designed by Paul Bracq with final touches by legendary designer Giorgetto Giugaro. Launched at the Paris Motor Show in 1978, the mid-engined coupé featured a 277bhp six-cylinder engine taken from the 3.0 CSL and was capable of 165mph.
Only 456 production M1s were built. Later, the M1 spawned a racer to compete in a one-make series, Procar. Despite attracting drivers such as Hans-Joachim Stuck, Niki Lauda and Nelson Piquet, the series lasted just two years.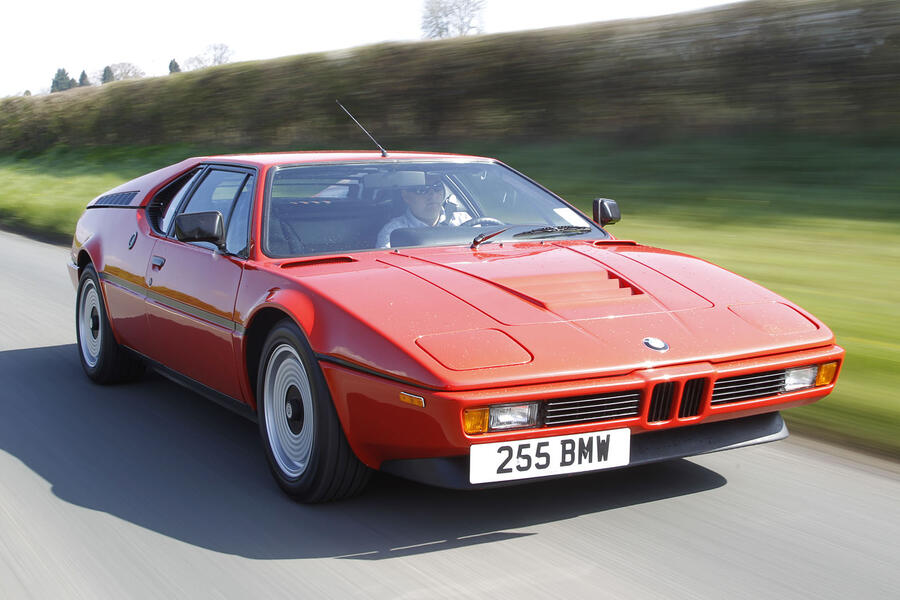 In 1979, the car regarded as the first proper M car for the road was launched. The BMW M535i was the predecessor to the E28 M5 and was a high-performance variant of BMW's popular 5-series saloon. Powered by the 215bhp 3.5-litre M30B34 engine, it incorporated Recaro seats, bigger brakes, a limited-slip differential and a close-ratio transmission.
Four years passed and the M635CSi was launched. M applied its magic to the 6-series, fitting the new M88/3 engine which developed 282bhp and made the M635CSi good for 158mph. Just 5,859 models were built, although plenty of lesser models gained M badges fitted by owners - a trend that continues today.
The first M5, based on the E28-generation 5-series, set the blueprint for a performance saloon. It combined the best of the 5-series - comfort, refinement and build quality - with vastly improved performance. It could reach 62mph in 6.5sec and run on to 153mph; fast even by today's standards. With luxuries such as electric windows, central locking and light alloy wheels, it was evident the M division were beginning to target the premium sector. A family saloon car developing this power was previously unheard of and it was a gamble that paid off for BMW.