If, like me, you started reading car magazines in the late 1990s, you will probably remember when 'perceived quality' became a thing. At least as far as volume car making is concerned, it was a Volkswagen invention, and it arrived with the fourth-generation Golf hatchback.
This was the car that, they say, Volkswagen Group autocrat Ferdinand Piëch ordered back to the drawing board because he didn't like being able to see the seat adjustment rails in the front footwell. Imagine living with him as your boss. Give me quiet mediocrity any day.
For model generations thereafter, Volkswagen-brand quality became so much about the detail: the look and feel of a column stalk or the reassuring click of a heater knob. But now we're fully four Golf generations and more than two decades later, it seems that a shift in thinking has finally occurred in Wolfsburg about how Europe's best-selling family hatchback should distinguish itself.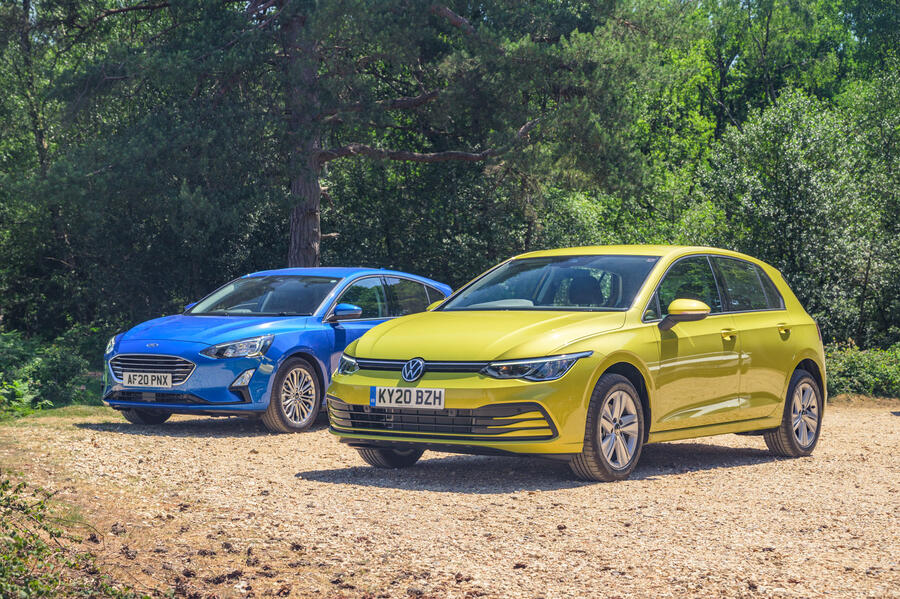 The new, Mk8 Golf has had a great many of the buttons and switches of its forebears simply designed out of it. It has gone all 'reductionist' – and as much as I understand why you might groan at that, it turns out that in this case you really needn't.
As you sit in the driving seat, discounting the small but relatively busily populated steering wheel spokes and door consoles, you'll find around you discrete, physical, moving secondary controls for only the electronic handbrake, door locks and hazard warning lights. There's an engine starter button, a gearlever and pedals, and a couple of column stalks too. Otherwise, that's it. Welcome to Volkswagen cabin 2.0.
It may be ironic, therefore, having done so much to turn the chrome-ringed, haptically satisfying volume knob into an art form, that Volkswagen is now joining the ranks of car firms that are putting moving cabin switchgear out to pasture. But moreover, isn't it a bit of a risk? How will a Golf look and feel like a familiar, classy old Golf without air conditioning controls that you would guess must have been at least as expensively and painstakingly engineered as the gearshift quality?