Two days after the Hungarian Grand Prix, and the Hungaroring paddock is still bustling. Usually, the race between teams to pack up and head home after a grand prix is as competitive as the on-track action, but Hungary is different: most of the teams stay on at the circuit for an ultra-rare in-season test.
Walk through that paddock, dodging teams shuffling tyres or unpacking crates containing new parts for testing, and you'll find a small cherry blossom, pristinely maintained and fully in bloom, positioned carefully right outside Honda's hospitality unit.
It's a bit of national symbolism: to the Japanese, sakura represent the beauty and fragility of life, a sign of renewal and a reminder of the fleeting nature of life.
There are more cherry blossoms inside the hospitality unit, alongside symbolic motifs: the dining tables have been finished with a river-style design and in the corner is a coffee table made from 50,000-year-old kauri wood. The unit is designed to house the 20 or so Honda engineers who attend each grand prix and the firm's various guests, and the overall vibe is calm and peaceful – an incongruous contrast to the music loudly blaring from a multi-storey behemoth of a unit next door.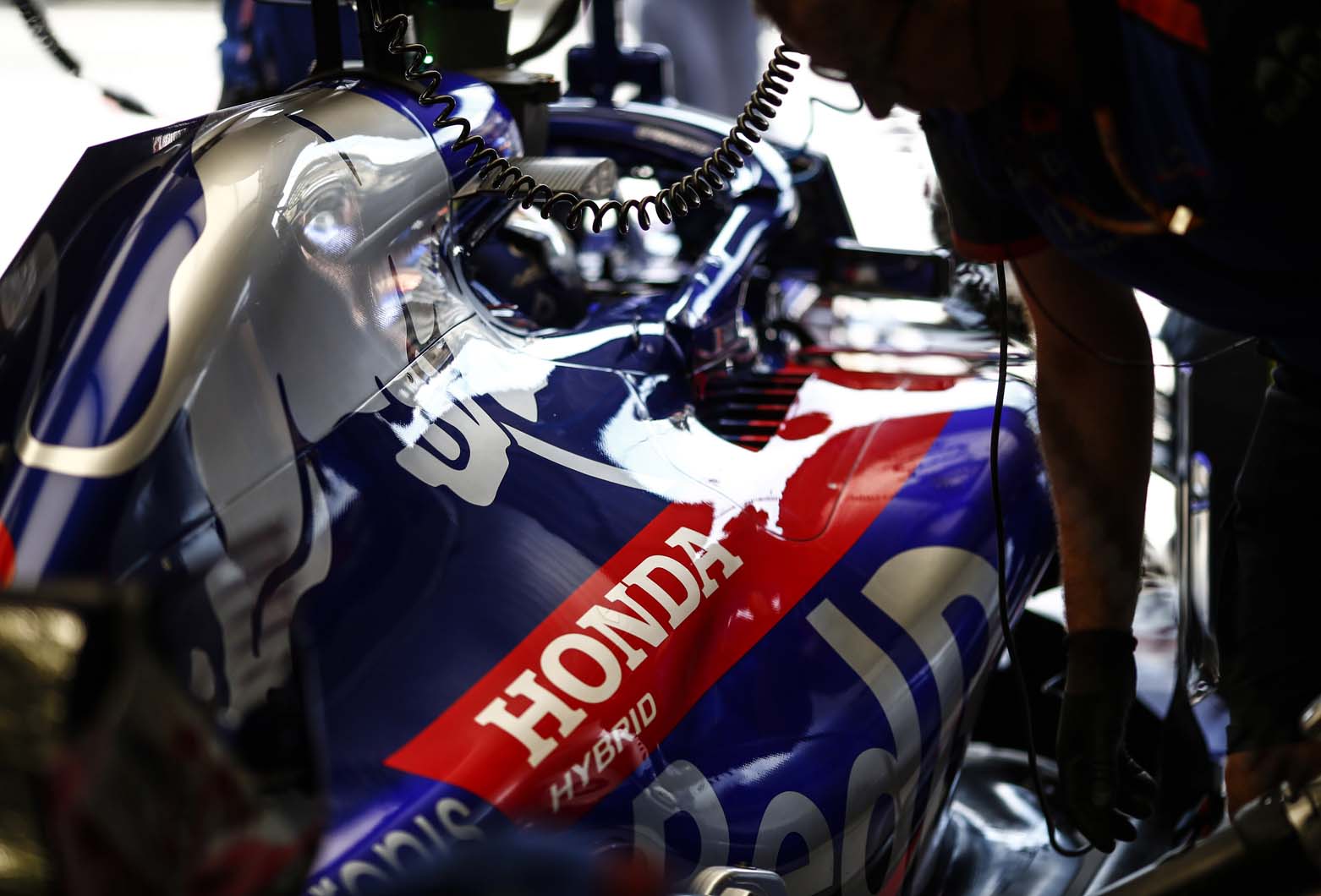 That would be the Red Bull Energy Station, a hospitality unit so large it takes 32 trucks to transport it to a race and travels with its own catering unit to feed the team who spend three days assembling it ahead of every grand prix.
Despite the differences, the occupants of those two hospitality units are now bound together. After three tortuously difficult years with McLaren ended in a messy public split, Honda has been supplying power units to Toro Rosso, Red Bull's junior team, this year. Next year, Red Bull's main team will also use Honda power.
The McLaren-Honda relationship started in 2015 amid huge expectations shaped by memories of their previous union, from 1988 until 1992, which netted four drivers' and four constructors' world championships. The reunion caused such hype that many overlooked the form of Honda's works team, which sheepishly quit Formula 1 at the end of 2008 after a dismal showing.