French Formula 1 racer Pierre Gasly will move up from Toro Rosso to replace Daniel Ricciardo at Red Bull Racing next season.
The 22-year-old was moved into Toro Rosso for five races late last season and has impressed this season with a number of strong performances, including fourth place in Bahrain. 
The Red Bull seat alongside Max Verstappen was the top drive still open on the 2019 grid, and became available after Ricciardo's surprise switch to Renault. Gasly's performances so far were enough to earn the 2016 GP2 Series champion the drive for next year, when Red Bull will join Toro Rosso in using Honda engines.
Autocar caught up with Gasly in the post-Hungarian Grand Prix test earlier this month, shortly before Ricciardo's departure was announced. Here are his views on his F1 career so far, and his hopes for the future.
How do you rate your season so far?
"It's gone very well, with some real highs. Fourth place in Bahrain was so much higher than our pre-season expectations; in my first full F1 season, I didn't expect to be there after two races. After that it's been a bit up and down, and at some tracks we've struggled more than others, and other teams have improved more than we have. We need to find some consistency, but it's been really positive so far."
How's your relationship with Honda?
"The story with Honda has been amazing. It started in Super Formula [Japan's equivalent to F2] last year. When I went there, I didn't have any idea what to expect, but it was an amazing experience on both the sporting and personal side. We fought for the title until the final race, and it's great to continue that relationship this year. I learned a lot about the culture, and how to communicate with the team. We've been through a lot of emotions together."
Opinion: why Ricciardo's switch to Renault could be an inspired move
Are you ready to move up to Red Bull?
"The mentality that got me to F1 is just to focus on myself, and if I show my potential, then it will come one day. If I'm fast, I'll get my chance, so I just need to make sure I'm fast. It's only my first full season in F1, I'm 22 years old and I want to fight for championships as soon as possible."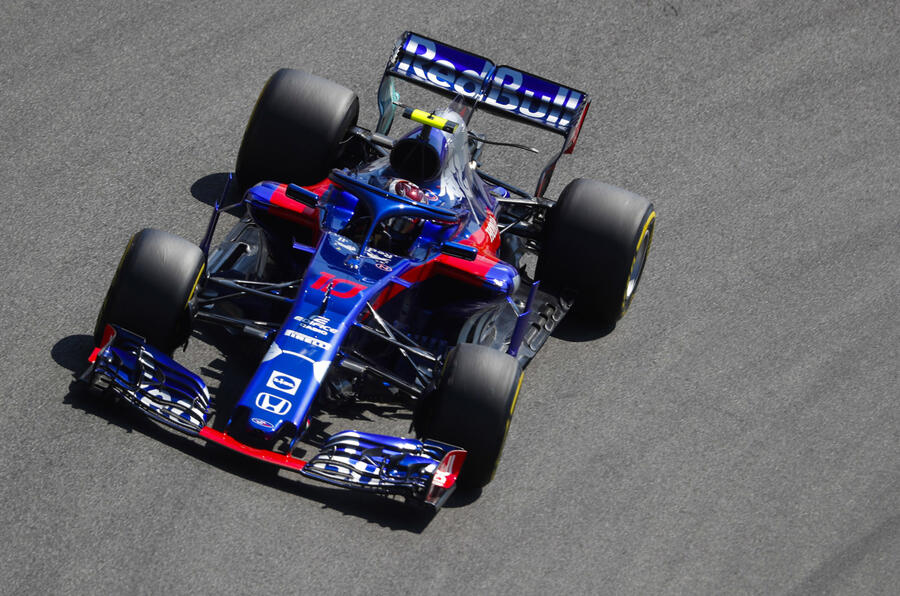 Red Bull has promoted lots of young drivers but has been quick to drop them if they haven't performed. Are you afraid what happened to Daniil Kvyat and Jean-Eric Vergne will happen to you?