We're not even two decades in and already there are some 21st-century cars that are heading towards extinction. Some have sold so slowly that they're even now in danger of disappearing. Others sold better, but are forgettable enough that they're on the way towards the crusher's oblivion.
When did you last see a Renault Vel Satis, a Suzuki Kizashi or an MG Rover CityRover? Although in this last case, perhaps you averted your gaze. Some, like this trio, are already dead; some we feature because although they're still on sale, they sell at a rate to ensure they will always be rare. The Peugeot iOn, for instance: sales of this rebadged Mitsubishi i-MiEV have crawled to 431 over almost nine years.
Others are the product of repeatedly failing ambitions. Cadillac must have attempted a good three relaunches of its range in Europe, even troubling to develop righthand-drive versions of some models. But they made as much impact as a snowflake in a snowstorm. You almost have to feel sorry for Infiniti: its dogged determination to produce a hit has seen a whole series of SUVs and saloons launched here, to the enjoyment of almost nobody.
So here, then, are the desperate last rolls of the dice, half-baked segment-busters hoping to snare indulgent middle-class whims, tentative ventures into alternative propulsion systems, bastard children of alliances and plain old turkeys – all populate our gallery of 21st-century misfits.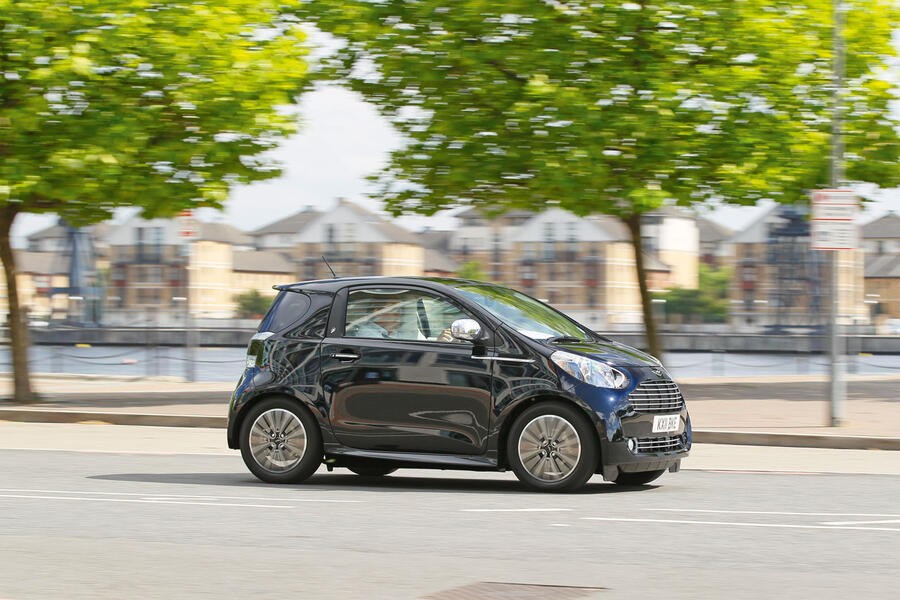 Launched: 2011 Total sales: 154 Numbers left: Taxed 143/SORN 13
This oddball, a super-luxury city car reputedly sired from a conversation between Dr Ulrich Bez and Akio Toyoda, is one of the rarer Aston Martins, though not of the familiar sort. Amazingly, Cygnets are now worth more than the earliest examples of the V8 Vantage