Two days ago, a text arrived from Tom Hartley's personal assistant, Hannah, asking what filling I'd like in my sandwiches. Attention to detail: that's Hartley. It has been a while.
Eighteen years back, I took Hartley, probably the world's most famous peddler of supercars, to the Geneva motor show. If your memory is better than mine, you might recall the resulting feature. Hartley brought his son Carl, who was 13 then and is now a full partner in the business. But more about the family later.
We're at Hartley's establishment in Overseal, near Swadlincote, Derbyshire, for a couple of reasons. First, Hartley wants to show off his recently completed new showroom. Second, he wants to talk about his new autobiography, The Dealmaker.
Establishment isn't the official description; Hartley refers to the place as The Hartley Estate. Quite a place it is, too. Visits are strictly by appointment only, and if you did think about turning up at two in the morning to help yourself to the McLaren P1 that's currently in the front of the showroom (alongside a huge selection of other exotica), you will have to crack a formidable security system.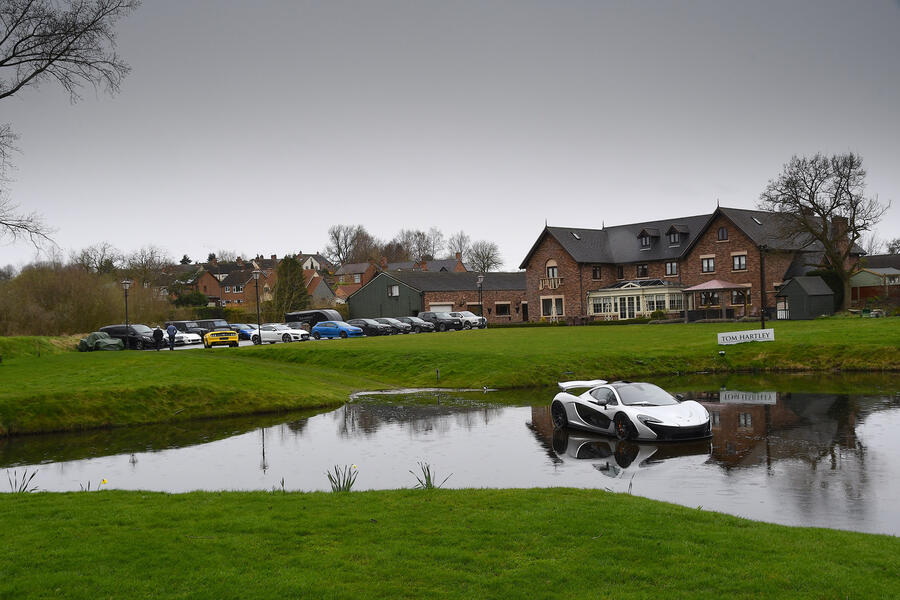 Your other problem is that Hartley not only lives on the estate – in a very grand gaff in the middle of it – but also doesn't sleep much, so you're likely to be caught red-handed. While you and I are in the land of Nod, the hyperactive 59-year-old Glaswegian will most likely be cutting a deal. Deals deals deals.
If you read his book, you'll be up to your neck in deals. And celebrities. And money. The book was ghost-written by fellow hack and ex-Sun motoring scribe Ken Gibson. In parts it's an excellent manual for the budding entrepreneur, with plenty of advice and inspiration, in others a masterclass in self-obsession. It's interesting to discover that among Hartley's business heroes are Philip Green and Mike Ashley (of BHS and Sports Direct respectively) and that he considers Donald Trump a genius.