Worth to earth, crashes to ashes, lust to dust… With apologies to the Order for the Burial of the Dead, I ponder the skeletal remains of a Lamborghini Jalpa perched on top of a large metal container at car breaker Eurospares in Essex.
It's a moving sight awaiting anyone who wanders around the back of the firm's nerve centre, located in a bustling industrial estate just outside Halstead, near Colchester. However, there's worse – much worse – inside one of Eurospares' seven vast storage buildings. 
On racks, and looking just like a child's toy car collection, are the shells of six gorgeous Italian sports cars – three Ferrari 308 GT4s, a 348, a 458 and one Lamborghini. On the floor below, and to the side, is a Ferrari 599 GTB minus its wheels, windows, interior and most of its bodywork. A few mountings are all that remain of its V12.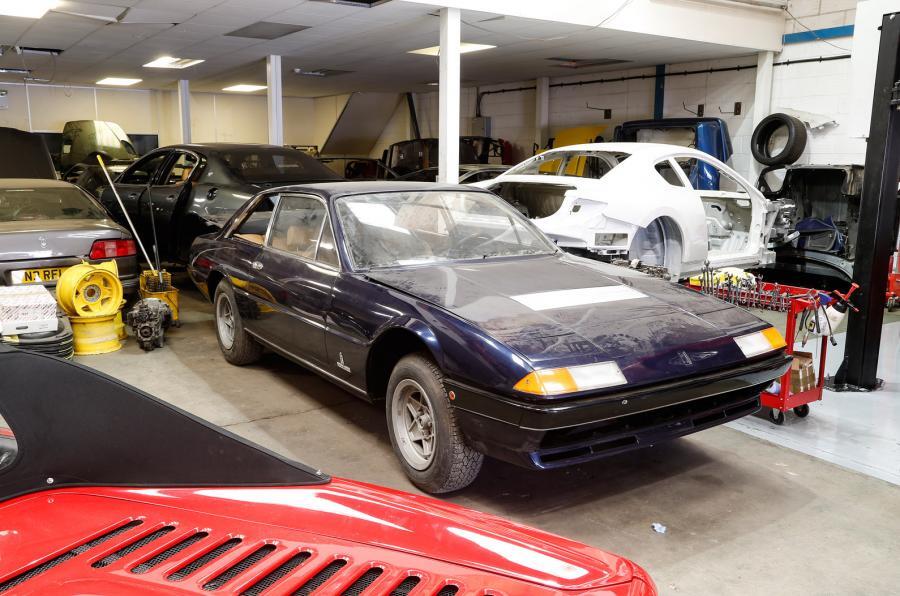 Nearby stands a deformed Ferrari 612 Scaglietti with half a side missing, a brace of Maserati GTs – although owing to huge impact damage, barely recognisable as such – and a 458 reduced to its roof.
I need a stiff drink. James Pumo, owner of Eurospares, offers me an espresso, before telling me his story.
"My dad was a hairdresser," he says. I scan the room for bits of Mazda MX-5. "He had a couple of salons in Manchester and used to go back to Italy to buy his hairdryers. One day a Ferrari dealer asked him if he'd pick up some spares from the factory on his next trip. Dad quickly realised that, with his Italian contacts, he could make a business supplying parts for Ferrari and Lamborghinis, which is how we started."