I first drove a BMW i8 in 2014. And when I was done, seeking to compare it to anything else that might remotely be considered a rival, I sat down and wrote: "It is the odd one out only because it is so demonstrably far ahead of its time. Others will react and may well do an even better job than the far from flawless i8, but for now it has the field to itself and its every success will be deserved."
Well, I got that wrong. Others didn't react. It was then and remains today the only car of its kind. Truly, I don't think it occurred to me that it might fail, but fail it has: the fact that BMW has chosen not to replace it tells you that. As does losing half its value in its first year.
It takes a lot to make me sad at a car's passing: these things we think we love are, after all, mere objects at our disposal and in this business there's always some other interesting device to go and drive. But the i8, to me at least, is different. When I look back over all the long-term test cars I've run on this magazine, the McLaren 720S is obviously the one I miss most; but the i8 is next and not that far behind.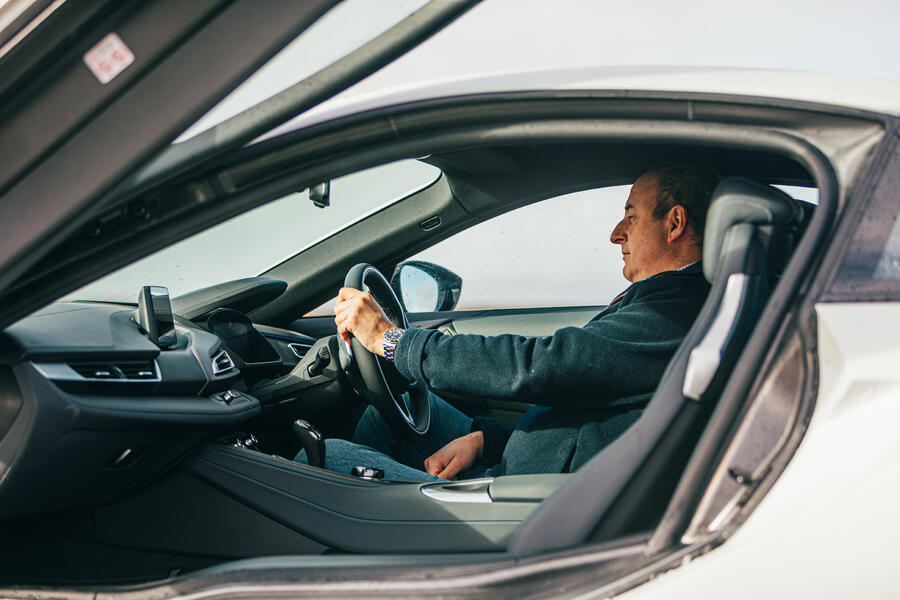 And I will miss it in two ways. Most simply, I'll miss what it does. The quick adrenaline shot just upon seeing it first thing in the morning, coupled with the knowledge that it will make special everything from a cross-continental adventure to a trip to the village shop because you've run out of milk. It still looks incredible, the novelty of its lines having never worn off.
It has never received fair credit for the way it drives, either. I'm not terribly bothered whether it oversteers or understeers on the limit, because it's not that kind of car. I care more about the fact that it's light and beautifully damped, with accurate and pleasingly geared steering. I like the powertrain, too: it sounds terrific, has no lag, and if anyone sneers about the sound being synthesised, I'd refer them to almost any decent car on sale. They all have a synthesised soundtrack to some extent and in one way or another. I couldn't care less.