Almost all cars reckoned to be true pioneers turn out to be nothing of the sort. The Range Rover wasn't the first luxury off-roader, the Renault Espace wasn't the first MPV, the Volkswagen Golf GTI wasn't the first hot hatch and none of the Saab 99, Porsche 911 or BMW 2002 was the first turbocharged road car. And the Audi Quattro wasn't the first high-performance four-wheel-drive car.
That, of course, was the Jensen FF produced between 1968 and 1971. But like all of the aforementioned, the Quattro was the one that perfected and popularised its innovation. The problem with all previous four-wheel-drive cars, Jensen included, was that they needed to direct their power forwards through a heavy, clunky and bulky transfer box. This solution was impractical and expensive, which perhaps explains in part why just 320 FFs were built. What Audi did was find another way of doing the same thing.
It was Jörg Bensinger who realised that if you used a hollow output shaft from the gearbox, it could run into a centre differential mounted behind the gearbox, while a second shaft within the output shaft could then take the power forward to the front wheels. The need for a transfer box was bypassed and the first modern four-wheel drive system invented.
Bensinger and his team started work on this in the mid-1970s, but it wouldn't be until 1980 that the fruits of their labour could be seen in public, in the form of a boxy coupé called the Audi Quattro. Since then, Audi has never stopped using four-wheel drive, and it has now been joined by most of the world's other major car manufacturers.
But for Audi, four-wheel drive proved far more than just a means of halving the tractive work load of each tyre. Quattro started life as a car, soon became an automotive legend and then turned into a sub-brand, to Audi what M is to BMW and AMG is to Mercedes-Benz.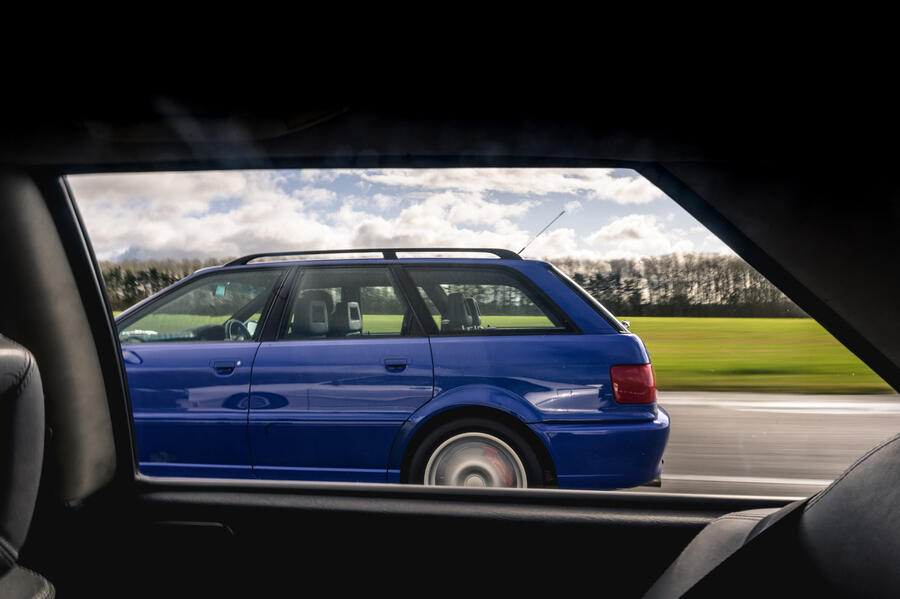 But which Quattro machine is the greatest? With hundreds to choose from and only five examples allowed, it wasn't an easy process, especially as two places were already bagged by the original and the most recent.