The BMW 2002 Hommage, an M2-based compact coupé concept, has been unveiled at the Villa d'Este concours d'elegance in Italy.
Celebrating the 50th anniversary of the BMW 2002 turbo, the brand describes the 2002 Hommage as a design study that reimagines the engineering behind the original model.
Based on the well-received M2, the new concept sits low, with compact proportions and a long wheelbase, while having short overhangs and a prominent so-called "shark nose". Aerodynamic details include larger spoilers at the front and rear and a number of air intakes to optimise airflow and maximise downforce.
Reflecting the signature chrome strip of the original, the 2002 Hommage has a horizontal carbonfibre band around the shoulder line, which splits the body of the car into two distinct sections; the upper part of the roof, bonnet and boot lid use matt paintwork, while the lower body uses gloss paint and features distinctive lines across the flanks, including the wheel arches. BMW says they are designed to recall the homologated version of the BMW 2002 turbo "which needed broad extensions bolted to its body to accommodate a significantly wider track".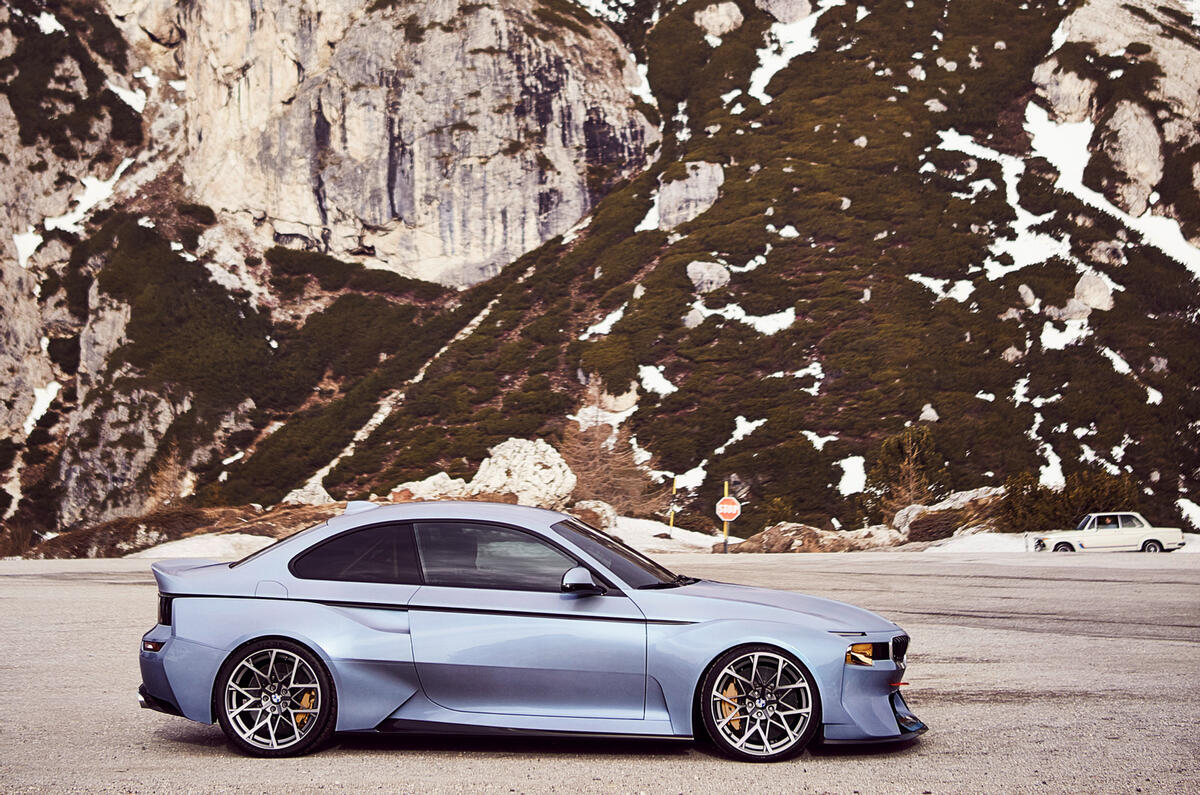 Like the BMW 2002, the concept has two single headlights and separate turn signal repeaters embedded into a full-width strip (in carbonfibre on the Hommage car) above them.
The car also features 20in alloys with bi-colour design and gold-coloured brake calipers.
"Exactly 50 years ago, the 02 range kick-started an era of success for BMW. This compact coupe is one of the vehicles which made the brand what it is today," said Adrian van Hooydonk, BMW design boss.