This week's gossip from the automotive industry brings news of challenges facing Kia's upcoming electric cars, the impact an electric delivery van like VW's Buzz Cargo concept could make to emissions, and possible powertrains for any future Bugatti hypercars.
Can Kia keep up?
Kia reckons the biggest setback for its new electric crossovers, the Soul EV and e-Niro, in the UK won't be demand but battery supply. Representatives for the firm reckon they won't get hold of more than 1000 examples of the e-Niro in the first full year of it going on sale, while Soul EV numbers are yet to be decided as production capacity for the battery packs could increase.
Will Volkswagen deliver?
Volkswagen revealed some interesting stats at the Los Angeles motor show off the back of the US debut of the electric ID Buzz Cargo concept. It said the American population had 11.7 billion parcels delivered last year – an average of 37 each – delivered by vans that contribute some 17% of the nation's pollution and congestion, hitting home the need for electrification.
The face of future Audis
Get used to seeing that big black front end, previewed with the E-tron GT concept on future electric-powered Audis. It plays a dual role of providing visual differentiation from Audi's convention models, but also the ability to hide the various black sensors for the variety of autonomous assist features.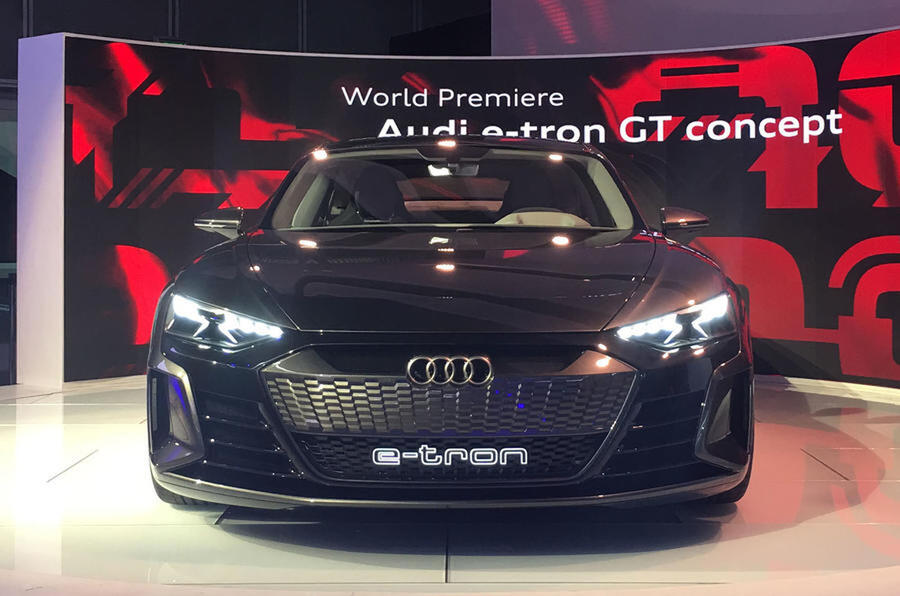 Bugatti's perfect powertrain
Bugatti boss Stefan Winkelmann says the brand will electrify its models when the technology is mature enough to support its demands for a truly "cutting-edge" powertrain. Pure EVs were hinted at as being preferable to hybrid solutions, but such a powertrain would currently not be able to support the speed and range necessary for a Chiron replacement without being too big and heavy.
Read more
Volkswagen ID Buzz Cargo van makes its motor show debut at LA​