New Bugatti boss Stephan Winkelmann has confirmed that conceptual work has begun on new models beyond the Chiron - but refused to divulge the nature of the cars that are being investigated as the firm looks to expand its model offerings.
Speaking at the Geneva motor show, where the Bugatti Chiron Sport was unveiled, Winkelmann said: "I can confirm we have a team working on future projects. I will not say more now, but keep an eye on what we are doing in Molsheim - there will be more."
Winkelmann took over the running of Bugatti as the tailend of last year, succeeding long-time boss Wolfgang Durheimer.
Bugatti Chiron is first to use ultra-tough 3D-printed brake caliper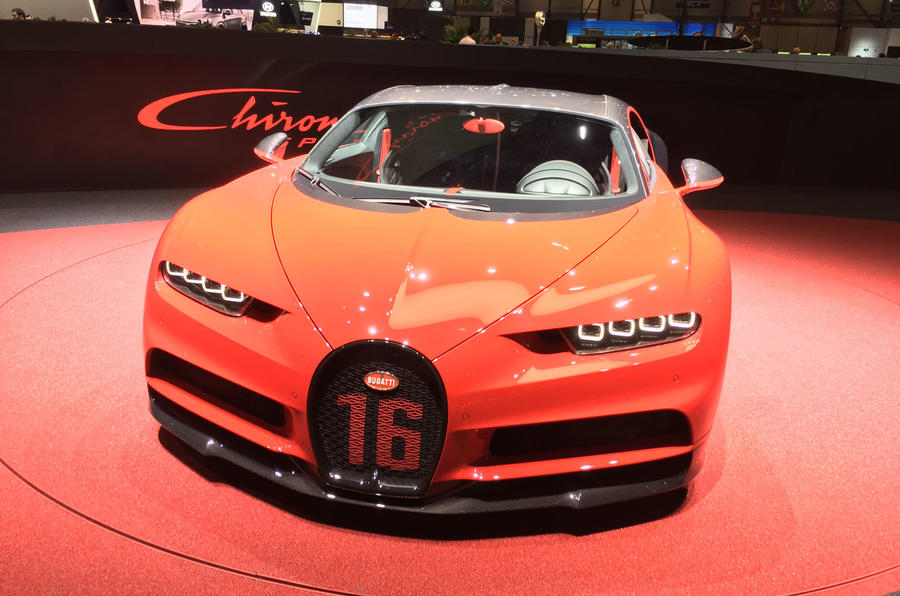 Durheimer had previously confirmed to Autocar that the Chiron successor was likely to run a hybrid powertrain, and hinted that work was ongoing to find a second model line for Bugatti or - potentially - one that would be built in the period while hybridisation was developed to the point that a hybrid Chiron could meet the performance requirements demanded by the brand.
The Chiron can reach 62mph in less than 2.5sec, despite weighing 1995kg, and has a top speed of 261mph. At its heart is a quad-turbocharged 8.0-litre W16 configured petrol engine that develops 1479bhp at 6750rpm, giving the Chiron a power-to-weight ratio of 741bhp per tonne. Torque peaks at 1179lb ft from 2000rpm.
With Chiron production expected to take at least another six years, Bugatti is not said to be in a rush to decide its future model plans. The Bugatti Galibier five-door fastback concept was shown in 2009 but did not get the go-ahead for production. However, the concept of a more practical but still standard-setting high-performance vehicle remains a potential target for Bugatti.
More content: