In this week's round-up of automotive gossip, Citroen explains how its segment strategies diverge between the new Citroen C5X and the DS 9, Porsche bosses talk affinities - and the lack of them - between cars and smartphones, and more.
Citroen's multi-market CX5
The new Citroen C5X doesn't slot easily into any one market segment, blending elements of SUVs, estates and saloons in its silhouette, and that's just the way design boss Pierre Leclercq wanted it. "We had a conversation in which someone said they couldn't really identify what it was, and that's probably the best compliment for us," he said, "because we are always trying to find a new silhouette and new ways of making cars."
No estate form for DS 9
However, Citroen's premium-focused sibling brand, DS, is much more certain about the shape and positioning of its closely related 9 saloon. "There won't be an estate version," UK managing director Jules Tilstone told Autocar, pouring cold water on suggestions that DS could follow the Peugeot 508 in offering the 9 in two bodystyles. "It's an E-segment car, and though it sits on the extended EMP2 platform, it doesn't sit in the segment where you would have an estate version," Tilstone said.
Porsche to be smart, not smartphones
Porsche bosses say that increasing numbers of over-the-air updates won't make its cars like smartphones: the normal model-year and mid-life facelifts will remain. The Porsche Taycan's director of complete vehicle, Robert Meier, said: "We don't plan to really go with many, many updates like on a smartphone. It's not a smartphone: it's a car that you have to drive safely. In my eyes, we won't see these [updates] as frequently as you have it on a phone."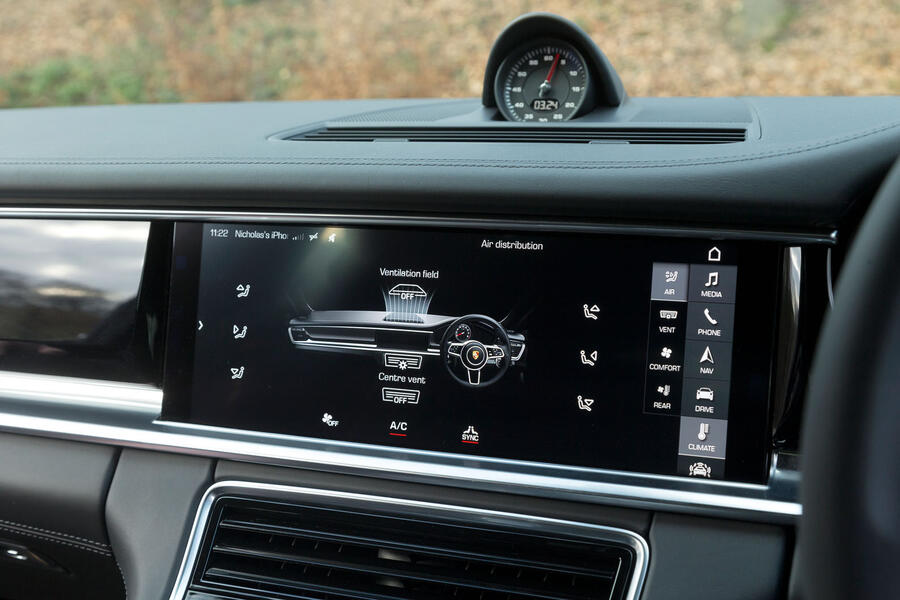 used cars for sale
Lexus IS 300 2.5 E-CVT Euro 6 (s/s) 4dr
Mercedes-Benz A Class 2.0 A250 AMG Line (Premium) 7G-DCT Euro 6 (s/s) 5dr
BMW 320D 2.0 320d SE Auto XDrive Euro 6 (s/s) 4dr
Mitsubishi OUTLANDER 2.0h 12kWh GX4h CVT 4WD Euro 6 (s/s) 5dr
Vauxhall ASTRA 1.4 16v SRi Euro 5 5dr
Ford FIESTA 1.25 Zetec 5dr
Mercedes-Benz GLB Class 2.0 GLB220d AMG Line (Premium) 8G-DCT 4MATIC Euro 6 (s/s) 5dr (7 Seat)
Vauxhall Crossland X 1.2 Turbo EcoTEC GPF Elite Nav Euro 6 (s/s) 5dr
Mercedes-Benz C CLASS 4.0 C63 V8 BiTurbo AMG SpdS MCT Euro 6 (s/s) 4dr
Powered By