The flexible architecture of Audi's forthcoming electric E-tron models offers multiple drive configurations.
"The beauty about electrification and the package we have chosen is you can do front-wheel drive, rear-wheel drive, all-wheel drive," said R&D boss Peter Mertens.
The new Bentley Continental GT will appeal to "younger people that have earned their money in apps, for example", according to product line director Benno Brandlhuber. Bentley wants the car to appeal to new, younger customers. How? Brandlhuber said: "This
 car with its style and new technology will make it more attractive."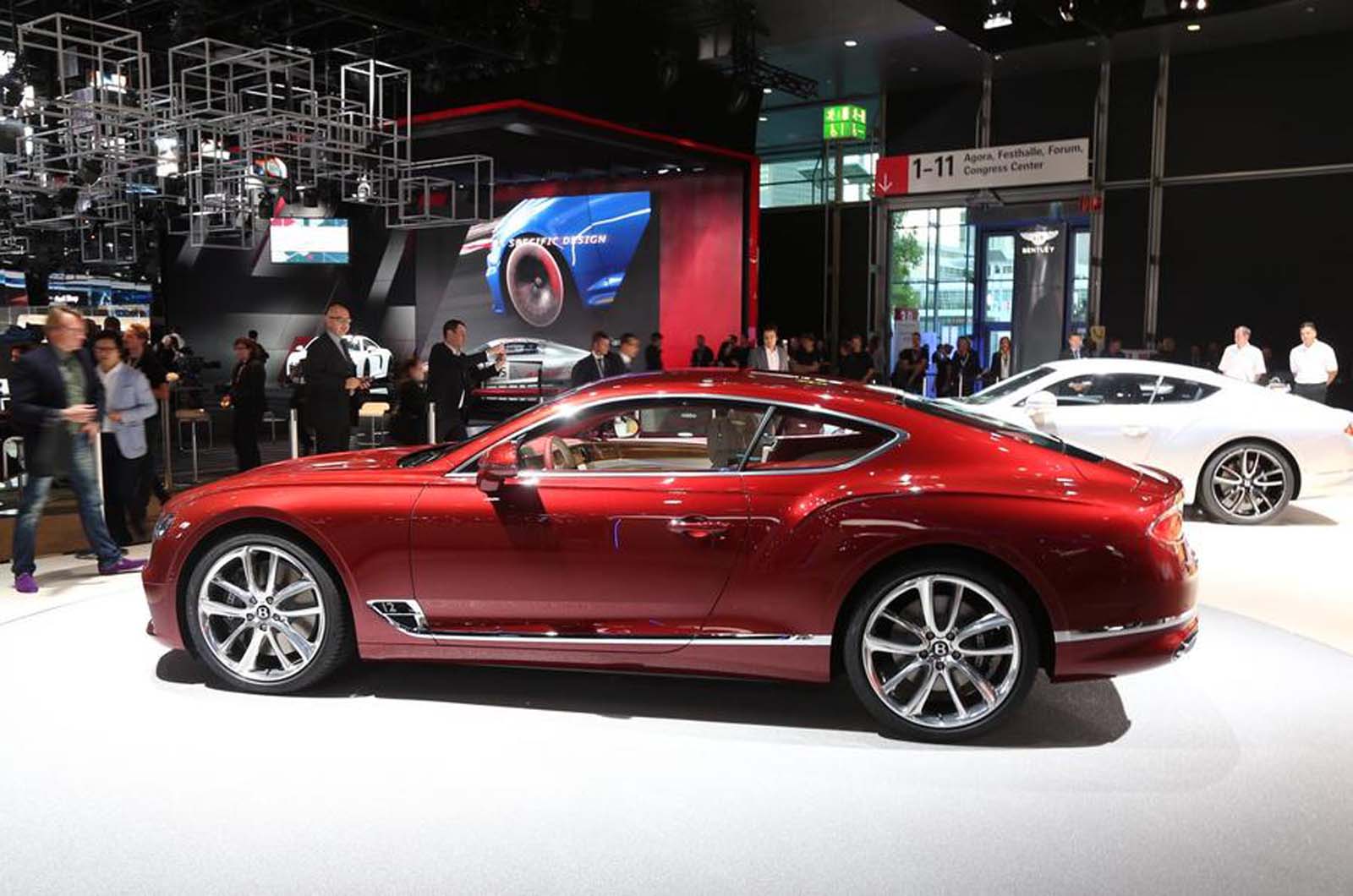 MPVs are still relevant for car buyers despite the growing dominance of SUVs, according to Vincent Tourette, Renault's UK boss. He described MPVs as "still very viable", saying that MPV customers can't necessarily be converted to SUVs. He said Renault's seven-seat Grand Scenic was a key differentiator with its new large Koleos SUV, as that offers only five seats.
Seat is targeting a dramatic sales expansion across Europe, aiming for 
a minimum market share
 of 5% in the segments in which it competes. Seat CEO Luca de Meo said: "The low-hanging fruit for us would be to get to a decent level of share in the European market. I have a rule: when you are at 5% in a segment, you exist; when you are at 10%, you are on the shopping list; and when you are at 20%, you are Volkswagen." There's some way to go in the UK: Seat posted a 1.75% overall share last year.
Related stories:
Bentley Continental GT revealed
used Seat Arona cars for sale
Seat ARONA HATCHBACK 1.0 TSI XCELLENCE Euro 6 (s/s) 5dr
Seat ARONA HATCHBACK 1.0 TSI FR Euro 6 (s/s) 5dr
Seat Arona 1.0 TSI XCELLENCE Lux DSG Euro 6 (s/s) 5dr
Seat Arona 1.0 TSI FR Euro 6 (s/s) 5dr
Seat Arona 1.0 TSI FR Red Edition Euro 6 (s/s) 5dr
Seat Arona 1.0 TSI SE Technology DSG Euro 6 (s/s) 5dr
Seat Arona 1.0 TSI SE Technology DSG Euro 6 (s/s) 5dr
Seat ARONA 1.0 TSI FR Red Edition Euro 6 (s/s) 5dr
Seat ARONA 1.0 TSI FR Sport Euro 6 (s/s) 5dr
Powered By