The Discovery SVX goes some way to tiding over the Land Rover product range with an extreme and purely off-road-focused vehicle that has been missing since the Defender went out of production early last year.
The capability of Land Rover's products off-road is not in doubt, yet the off-road image and lifestyle the brand portrays has lacked the posterchild to give the brand the authenticity it made its name on, and still trades off.
Despite being a slow seller near the end, the Defender played that role for Land Rover in validating the brand image and allowing it to credibly produce models like the more daring Evoque and Velar.
A new Defender is still not due for at least a couple of years to give the brand that authenticity again, so the Discovery SVX arrives to perform that role in the meantime.
It's not just breathing space, though – it's quite the model in its own right. When we first heard of SVX, we were expecting the full 'Camel Trophy treatment' – big snorkels, huge lights on the roof, chunky off road wheels and tyres. Instead there is something far more restrained; it's a Q car among off-roaders.
Does this approach give any extra clues as to how the next Defender might look? Land Rover is known to have ditched the DC100 concepts of a few years ago as any kind of blueprint, which was a modern reinvention of the company's icon, chunky, overtly off-road styling and all.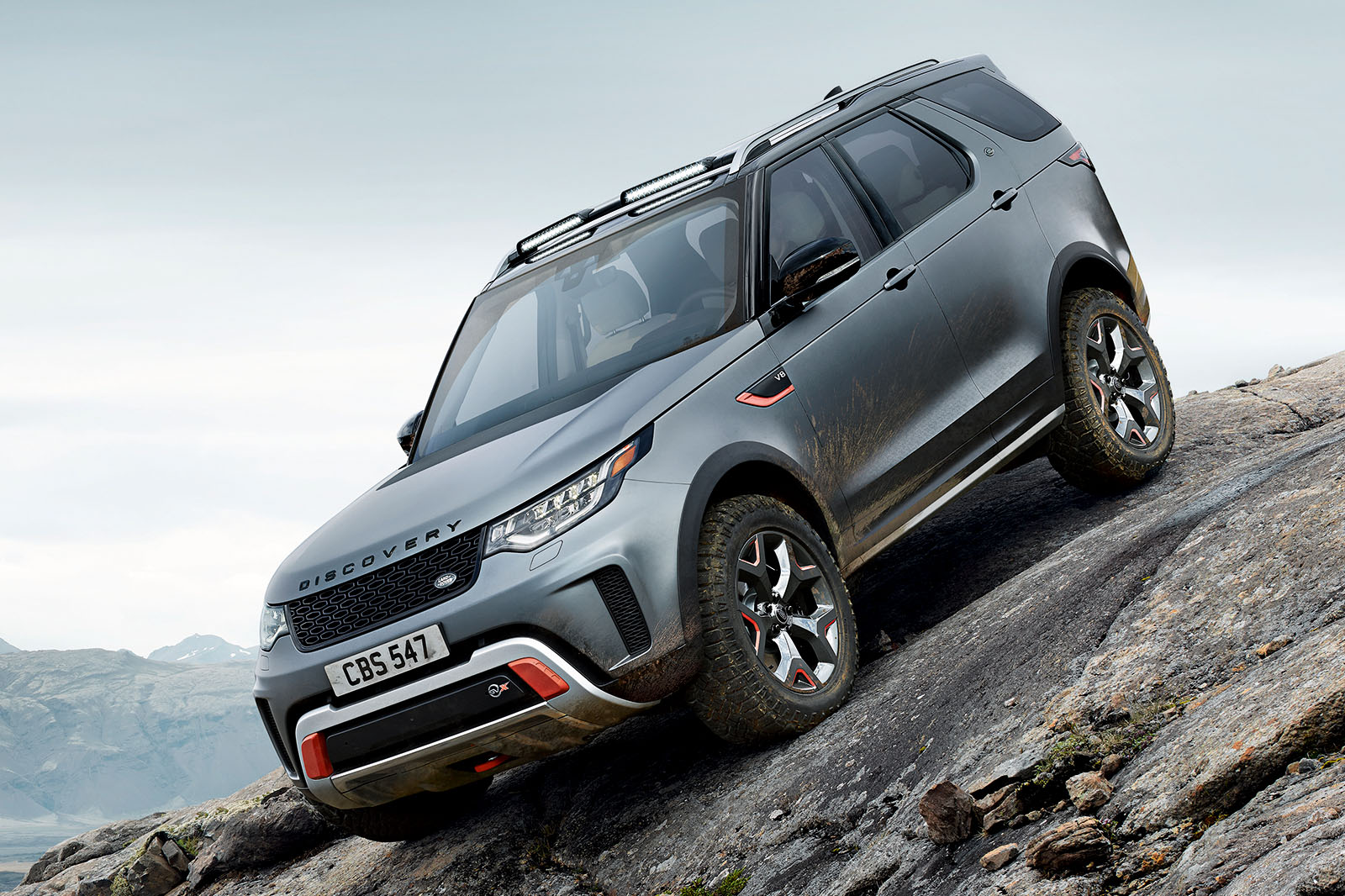 In that time, a much cleaner, more stripped-back design has emerged in the company, best illustrated on the Velar but also the Discovery, and now the Discovery SVX, too. Even the Range Rover Sport SVR doesn't scream 'performance' in its styling the same way its exhaust note does.
The evidence is fast emerging that the future Defender will show restraint too, with a design with much broader appeal to open it up to a wider customer base, and the toughness being left for under the skin.