Skoda will launch its first ever electric car in 2020, as a standalone SUV based on the all-new VW Group MEB battery-electric platform.
Skoda engineers are part of the planning team working on new VW Group battery-electric technology, which has a target to produce a car with a range of 300-plus miles, a 15-minute charging time and a cost below a comparative combustion-engined vehicle.
"The group is working on a modular, new electric platform and we are in the team," Skoda chairman Bernhard Maier told Autocar recently. "There is no alternative to electrification. We have to tackle it."
Explaining the decision to produce a standalone electric vehicle instead of basing it on an existing model, Skoda's UK brand director Duncan Movassaghi said: "It's easier to package something that was designed specifically to be an electric car. And electric cars will be more expensive [than petrols and diesels] for the foreseeable future, so it makes sense to produce a more premium model like an SUV."
The MEB architecture is being specifically developed for electric cars and was first revealed in the VW Budd-e MPV concept at January's Consumer Electronics Show in Las Vegas.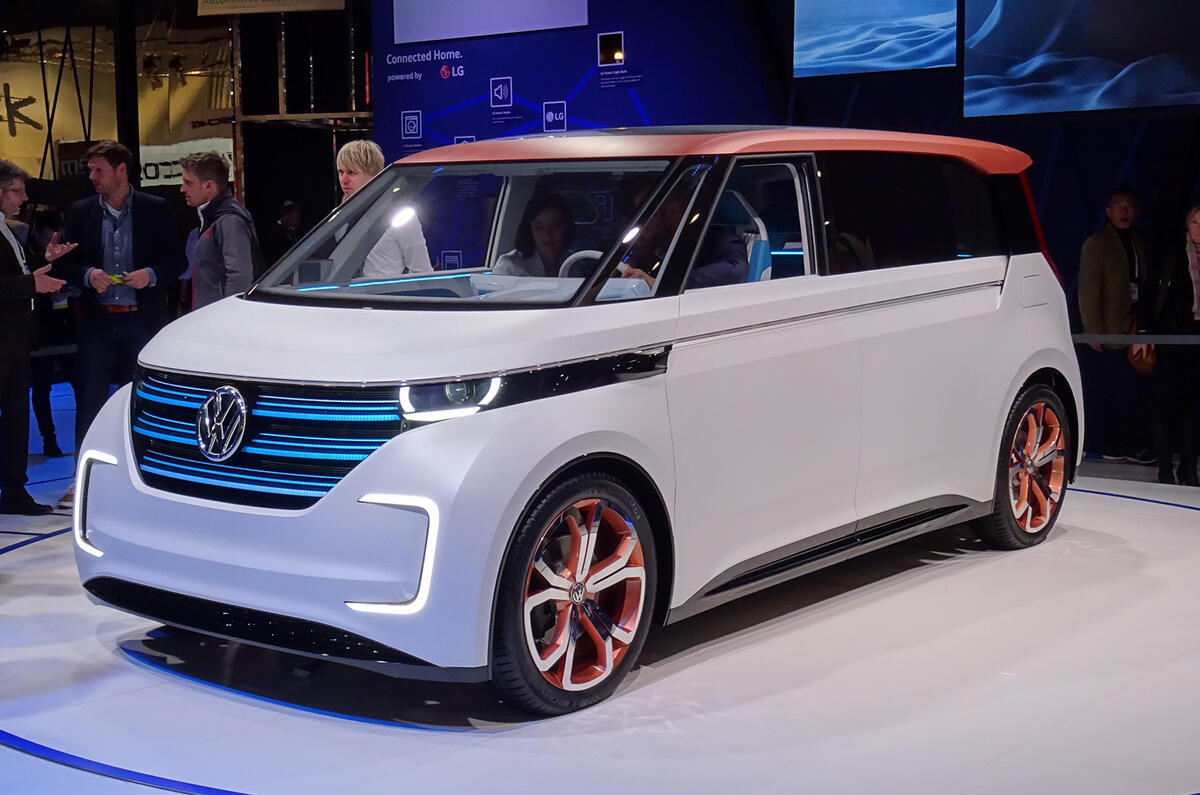 The batteries are packaged in a flat, sandwich floor, a similar idea used on Skoda's Vision S plug-in hybrid concept at Geneva.
By packaging the batteries in the middle of the platform, Skoda created space to fit a third row of seats into the boot area. Up to now, hybrid SUVs have packaged the batteries under the boot floor, precluding the fitment of a third row of seats.
Skoda's first battery electric vehicle (BEV) will actually be the third launch in a new range of electrified powertrains that Maier is pushing through as part of the Group's response to Dieselgate.
The first and second Skoda with an electrified powertrain will be plug-in hybrid versions of the Superb and the new Kodiaq SUV, both due to arrive in 2019. These will use batteries and motors available as part of the MQB platform component set.