Lee Noble, the founder of Noble Automotive, has launched the Bug:R; an £18,000 beach buggy which uses Mk3 Ford Mondeo parts, and is available for either kit car build or fully-made.
The £18k roofless buggy uses Mk3 Ford Mondeo parts and has the potential to be fitted with almost any engine.
Lee Noble to launch 515bhp Exile track car
Around 20-30 are expected to be sold each year, but Noble is but is open to the idea of licensing the design abroad to eke out a few more for use at holiday hotspots around the world.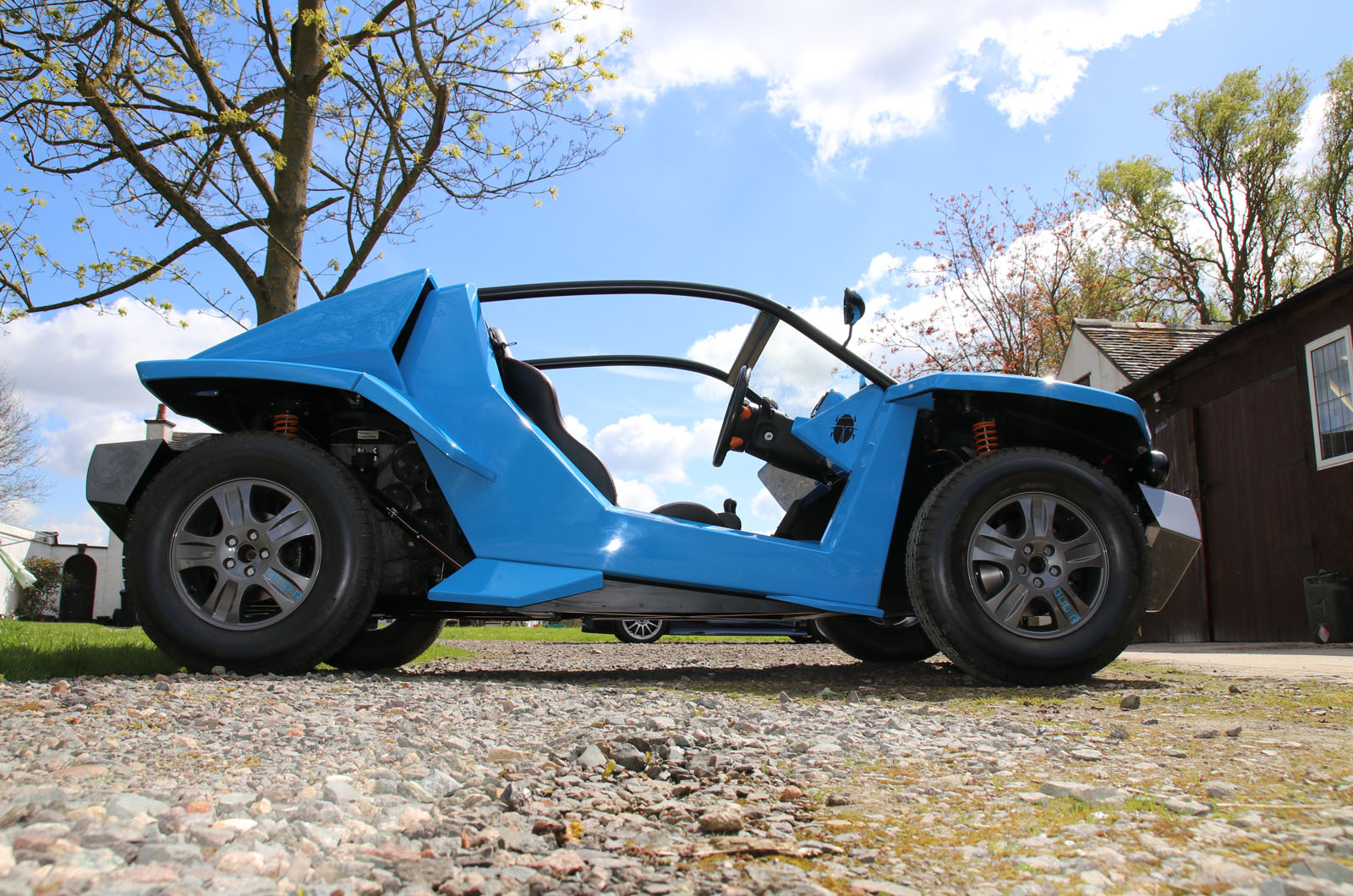 Most are expected to be sold as ready-built cars for £18,000, rather than the £10,000 self-assembly kit, given the dwindling state of the kit car market.
"It was purely based on frustration with Exile, in the middle of summer 2016. I thought it would be nice to have a toy to play with," said Noble, explaining the rationale behind the unusual model.
Noble's Bug:R is based on the platform of a Mk3 Ford Mondeo; parts are cheap, reliable and plentiful, said Noble, and almost any engine could be installed in the car's mid-engined, rear-wheel drive setup.
A four-cylinder petrol will be the most common engine fitted in the car, said Noble. He'd like to see a V6 used, but demand would be low.
Four-wheel drive is not an option: "if someone asked for four-wheel drive I'd tell them to buy a Landie," said Noble. The Bug:R is made with fun in mind, and depending on the owner's lifestyle, could be made in as little as two weeks.